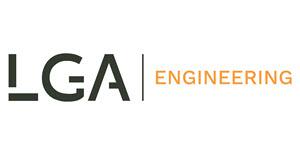 Warehouse Teamleader - Regio Deinze at Supply Chain Logicstics
Nazareth, E Flanders 9810
Warehouse Teamleader - Regio Deinze
Een internationale bedrijvengroep met verschillende vestigingen in Vlaanderen, is op zoek naar een Teamleader voor het Magazijn. Het bedrijf bevindt zich in de bouwsector en heeft recent nog overnames gedaan in Oost-Vlaanderen. Specifiek levert men chemische producten en systemen voor zowel de bouw als industrie. Dit gaat over aanleg van infrastructuur tot productie van voertuigen en apparatuur. Wens jij bij te dragen aan het succes van dit bedrijf?
Functie
•Leiding over orderbeheer voor een specifieke markt
•Coördinatie tijdelijk afhandelen van orders
•Rapporteren aan Customer Service en Logistiek Manager
•Algemeen toezicht op kwaliteit en hygiëne werkomgeving

Profiel
•Vlotte babbel
•Zeer goede kennis van het Frans!
•Probleemoplossende mindset
•Ervaring met SAP

Aanbod
•Marktconform loon, aangevuld met maaltijdcheques, gsm en laptop
•Onmiddellijk in te vullen !
•Werken in een steeds groeiende internationale speler
•Werken in vast urensysteem

Getriggerd om hier meer over te weten?
Aarzel dan niet om Lisa of Bieke te contacteren op +3293 52 01 00 of via supply(at)lga.jobs met vermelding van referentie BDO8738.
#LGA07