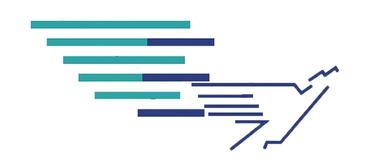 Trilingual Sales Assistant for international medical company! at EXCEL CAREERS/ EXCEL INTERIM S.A.
Sint-Joost-ten-Node, Brussels 1210
Our client is a company active in the medical and health sector. For their offices located in Brussels, they are currently looking for a trilingual Sales Assistant.
Job description:
-          Creating items in the system according to company procedure
-          Handling and following up on requests for samples
-          Handling and writing correspondence and letters
-          Managing the registrations to congresses, preparing booth material (roll-ups, gadgets, documents), arranging transport, renting furniture, following up on cancellations, etc.
-          Arranging travels, booking flights and hotels
-          Creating invoices and credit notes, sending reminders for late payments
-          Submitting expenses and suppliers' invoices for approval
-          Processing incoming invoices and registering suppliers in an Excel file
-          Coordinating orders for offices supplies and promotional items
-          Collecting documents for complaints files
-          Preparing meetings, taking minutes
-          Handling expense notes
-          And more!


Profile:
-          You are trilingual Dutch, French, English
-          You have a bachelor's Degree or equivalent by experience
-          You have at least 5 years' experience in a similar role
-          You are proactive, autonomous, service minded and have good organizational skills
-          You are flexible, result oriented and have good team spirit
-          You have good IT skills in Word, Excel and PowerPoint


Offer:
-          Permanent contract
-          Up to €3500 according to profile and experience
-          Competitive benefits package including luncheon vouchers, group and hospitalization insurance, pension plan
-          Varied and challenging role in an international and fast-paced environment!
Interested? Please send your CV to: ab@excel-careers.com
€2,500.00 - €3,500.00 /month
luncheon vouchers, group and health insurance, pension plan