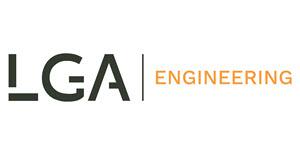 Transportplanner BE&FR at Supply Chain Logicstics
Lokeren, E Flanders 9160
Transportplanner BE&FR
Voor een constant innoverend bedrijf in de chemiesector dat belang hecht aan duurzaamheid, zijn wij op zoek naar een transportplanner voor internationaal vervoer. Je maakt daarbij deel uit van een jong dynamisch team dat zich samen inzet voor het inplannen van meer dan 10.000 klanten binnen België. Als cruciale schakel zorg je ervoor de regeling van transport goed op elkaar afgestemd wordt en draag je bij tot een groenere wereld.
Functie
Je maakt deel uit van een team, waarbij je verantwoordelijk bent voor:
•het efficiënt inplannen van transportrondes, van de opslagplaatsen naar de recyclagesite
•aansturen van de chauffeurs
•planning in functie van de stock
•oplossen van problemen of last-minute wijzigingen

Profiel
•Ervaring binnen transportplanning is een must
•Je kan vlot communiceren in zowel Nederlands, Frans als Engels
•Organiseren zit in jouw bloed en last-minute wijzigingen schrikken jou niet af
•Geografische kennis van transportroutes in zowel België als Frankrijk

Aanbod
•Vast contract met onbepaalde duur
•Boeiende uitdaging en kans om mee te groeien in internationaal bedrijf
•Marktconforme verloning, afhankelijk van ervaring en profiel
•Erg aantrekkelijke groepsverzekering om later gerust te zijn
•Leuke extra's zoals een brunch of fruitmand om ook op het werk een gezonde levensstijl te hanteren

Voel jij je aangesproken?
Aarzel dan niet om Lisa of Bieke te contacteren op +32 9 352 01 00 of via supply@lga.jobs met vermelding van referentie BDO10364.
#LGA07