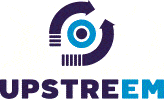 Technical Project Manager at Upstreem SA
Jumet (Charleroi), Hainaut 6040
Upstreem is a Belgian startup developing and selling a game-changing electronic offender monitoring system (electronic bracelets for offenders).


Created in 2016, Upstreem's mission is to bring a disruption on the market by introducing the first and only system based on a secure offender smart watch rather than on an ankle bracelet.  Our vision is to offer a less stigmatizing product that helps offenders to be successful in their sentence through better information, communication and encouragement.


After three years of hard work, our product is now available and is the only one of its kind in the world. It has been tested in numerous countries on four continents, is generating a lot of interest worldwide and we are starting to deploy the system on countrywide scale.  We now need to grow our energic team by adding new profiles to help us manage current and future contracts.
We are currently looking for a
" Technical Project Manager "
(FR/NL)
This is a customer facing role where strong technical and organizational skills are also needed.  As a Technical Project Manager, you will be responsible for scheduling and following-up all technical activities and ensuring projects are completed according to project plans and to the customer's satisfaction.  At the same time, you will be involved in Product Development and will always stay up-to-speed with the product evolution.
Your main missions
You will be the first technical contact point towards our partners and customers in the frame of project execution.
You will complete deployments of our solutions, ensure the follow-up and the long-term support of the system.
You will solve customer issues in a timely manner.
You will train customers and partners.
You will participate to the software product development.
You will travel worldwide on a regular basis.
Your profile and technical background
Master Degree or equivalent through relevant experience with strong architectural background. Approx. 5 years of experience in project engineering, software development and IT infrastructure deployment.
Good communication skills and team player.
Customer-oriented and flexible.
Pragmatic, hands-on approach and result-oriented mindset.
Knowledge of Java eco-system technologies and interested in the Java platform progress.
Experience in IT hardware, networks and database.
Able to work in a small structure with short decision loops and able to make fast but sound decisions.
Strong knowledge of English is required. In addition, the candidate should preferably be fluent in French and/or Dutch.
What we offer you
A competitive salary package including a company car and other extra-legal benefits.
Autonomy, room for creativity and entrepreneur spirit in a startup fashion.
Informal and high-tech company culture.
No non-sense organization.
Opportunity to grow with/within the company as it develops.
International environment with customers and partners worldwide.
The satisfaction of working on a positive social project helping offenders rehabilitate
Workplace : Jumet (Belgium), close to Brussels South Charleroi Airport.
Interested? Send quickly your detailed CV with a motivation letter to luciano.trunzo@upstreem.co