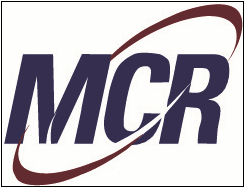 Systems Administrator at MCR, LLC
Mons, Hainaut
THE OPPORTUNITY
We are actively seeking a highly personable and technically astute Systems Administrator. The ideal person for this role will have experience providing server admin support within NATO, the MoD, civil service, the wider armed forces or a defence organisation. You will be responsible for various tasks related to technical support. This work is located in Mons, Belgium and will suit those either already living there or willing to work within that location unencumbered. Sound like a great fit?
THE ROLE
Your daily role responsibilities will include:
Prepare and maintain an operational workstation baseline for multiple networks within the agency;

Assure successful deployment of security updates and anti-malware/data loss prevention endpoints;

Assure security hardening based on security settings and group policies,

Provide automated reporting on utilisation of resources with regards to licensing and capacity management

Load users and workstations into a datacentre

Install and document remote application provisioning services based on but not limited to Windows Remote App

Liaise with the Agency's Centralised Service Desk for incidents

Document to Standard Operative Instructions (SOI) and Standard Operating Procedure (SOP) standards

Document information in Knowledge Management System

Perform 2nd level of support for Incident Management
REQUIRED QUALIFICATIONS
Passionate about this opportunity? Here are the basic qualifications we are looking for:
You possess a degree or equivalent work experience in related field.

Knowledge of the entire Microsoft Operating system product line administration

Experience of Windows 10 administration

Experience in client provisioning and bare metal install using MDT and SCCM as toolsets

Experience in solving client OS and software provisioning problems

Experience in Application Provisioning technologies.

Experience in Software and Asset management tools and capabilities - Deep Experience on language Scripting (e.g. PowerShell, vbs)

Thin client I zero client deployment technology

Ability to obtain and maintain a NATO Cosmic Top Secret Security Clearance
THE COMPANY
At MCR Global, we are a leading Programme Management provider. Since 1977, MCR has delivered planning, cost/schedule analysis, acquisition management and programme assessment solutions to help government and commercial clients success­fully lead their programs. MCR's 400+ professionals provide critical thinking and integrated solutions to acquisition professionals, helping customers become more efficient and effective in running complex programmes.
EQUAL OPPORTUNITY EMPLOYER
MCR, LLC is an equal opportunity/affirmative action employer. All applicants will receive consideration for employment without regard to sex, gender identity, sexual orientation, race, colour, religion, national origin, disability, protected veteran status, age, or any other characteristic protected by law.
If you are passionate about a future at MCR and wish to learn more about current opportunities, please visit
www.mcri.com