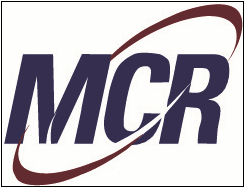 Systems Administrator at MCR, LLC
Brussels, Brussels
THE OPPORTUNITY
We are actively seeking a highly personable and technically astute Systems Administrator. The ideal person for this role will have experience providing IT systems support within NATO, the MoD, civil service, the wider armed forces or a defence organisation. You will be responsible for various tasks related to technical support. This work is located in Brussels, Belgium and will suit those either already living there or willing to work within that location unencumbered. Sound like a great fit?
THE ROLE
Your daily role responsibilities will include:
Administers assigned IT systems including but not limited to Windows Server 2012, Windows Server 2016, Microsoft Active Directory, MS Exchange 2013, S CCM, Microsoft Clusters, VMware, DELL server hardware

Crafts, installs, operates, maintains and supports server software images, both for Operating Systems and assigned applications

Performs manual patching of servers and automatic patching through SCCM

Performs software and firmware upgrades of the assigned systems

Monitors the environment and take appropriate actions

Analyses and resolves assigned level 2 incident and problem tickets

Investigates and resolves issues in a systematic approach

Assists with and implements assigned project work packages

Supports specific applications assigned to the team
REQUIRED QUALIFICATIONS
Passionate about this opportunity? Here are the basic qualifications we are looking for:
You possess a degree or equivalent work experience in related field.

Current in-depth knowledge and practical work experience of Microsoft Windows operating systems (latest versions) in a large scale LAN-based client-server environment using Active Directory Services

In-depth knowledge of Group Policy Management

Current knowledge and recent practical experience of implementing and administering VMware virtual infrastructure

Scripting (Microsoft PowerShell)

Experience with MS Exchange 2013

Experience with SCCM(System Center Configuration Manager)

Experience in using and configuring Microsoft System Centre Operation Manager(SCOM)

Experience with data management and storage facilities, including practical analytical experience of IT servers and system architecture implementations

A good awareness of access security and know how to implement security policies, with a deep understanding and knowledge of systems usability

Recent experience with server clustering technology, storage systems and backup systems

Ability to obtain and maintain a NATO Cosmic Top Secret Security Clearance
THE COMPANY
At MCR Global, we are a leading Programme Management provider. Since 1977, MCR has delivered planning, cost/schedule analysis, acquisition management and programme assessment solutions to help government and commercial clients success­fully lead their programs. MCR's 400+ professionals provide critical thinking and integrated solutions to acquisition professionals, helping customers become more efficient and effective in running complex programmes.
EQUAL OPPORTUNITY EMPLOYER
MCR, LLC is an equal opportunity/affirmative action employer. All applicants will receive consideration for employment without regard to sex, gender identity, sexual orientation, race, colour, religion, national origin, disability, protected veteran status, age, or any other characteristic protected by law.
If you are passionate about a future at MCR and wish to learn more about current opportunities, please visit
www.mcri.com