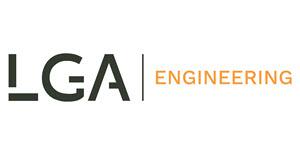 Stroringstechnieker at LGA Engineering
Roeselare, W Flanders 8800
LGA Engineering is een werving en selectiekantoor die zich specialiseert in de rekrutering van Technische profielen. Voor een marktleider in de textiel sector met verschillende productielocaties wereldwijd en die meer dan 1500 werknemers telt gaan wij op zoek naar een storingstechnieker voor de vestiging in Roeselare. Bent u de geschikte persoon voor deze positie? Aarzel niet langer en solliciteer.
Functieomschrijving
•Op een gerichte manier storingen analyseren, oplossen en vaststellen.
•Medeverantwoordelijk voor verbeterprojecten met de focus op ergonomie.
•U detecteert snel het probleem en lost deze doelmatig op.
•Onderhoudswerken uitvoeren volgens de geldende veiligheidsregels.

Profiel
•             Een Bachelor elektromecha of gelijkwaardig door ervaring.
•             Kennis van mechanica en elektriciteit.
•             U bent een teamplayer maar je kan ook zelfstandig werken.
Aanbod
•             Een zeer aantrekkelijk brutosalaris aangevuld met extralegale voordelen.
•             U komt terecht in een Internationale omgeving die tal van opleidingsmogelijkheden biedt.
•             Een organisatie waar innovatie, respect en verantwoordelijkheid centraal staan.
•             Een functie met veel verantwoordelijkheid en verscheidene doorgroeimogelijkheden.
Wenst u zich graag kandidaat te stellen voor deze gevarieerde functie?
Aarzel niet en stuur meteen uw cv naar apply@lga.jobs met vermelding van referentie AD-7213 of solliciteer online.
Uw kandidatuur wordt behandeld door Adam en Justine.