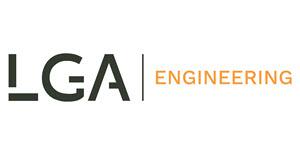 Stabiliteitsingenieur Woning - Industrie at LGA Engineering
Gent, E Flanders 9000
Nood aan een nieuwe uitdaging binnen een familiale onderneming?
Deze grote bouwonderneming klasse 8 in regio Gent is op zoek naar een stabiliteitsingenieur in de woning -en industriebouw om hun jong team te vervoegen.
Functieomschrijving:
•Stabiliteitsberekeningen maken van staal- en betonconstructies voor grote industriële bouwprojecten, woningen en appartementen
•Stabiliteitscontrole van de ontwerptekeningen opgemaakt door de architect
•Aanspreekpunt voor projectleiders, tekenaars en ontwerpers. Bij raad en advies omtrent stabiliteit kunnen zij steeds terecht bij jou

Profiel:
•Je hebt studies burgerlijk of industrieel ingenieur bouwkunde met succes afgerond
•Een eerste ervaring binnen een gelijkaardige functie is een groot voordeel
•Kennis van Tekla en SCIA Engineer is een pluspunt

Aanbod:
•Mooie verloning in overeenstemming met jouw ervaring en kwaliteiten. Dit aangevuld met extralegale voordelen
•32 verlofdagen. Tijd zat om je bucket list verder af te werken!
•Een jong dynamisch team waarbij een gezellige informele werksfeer van toepassing is
•Goed gelegen locatie. Weg met al de drukte op de baan

Interesse? Solliciteer dan snel!
Dit kan online of stuur jouw cv naar construction@lga.jobs en vermeld referentie LD-10142 #LGA06 of bezoek onze website www.lga.jobs
Deze vacature wordt beheerd door Lennert en Anne-Sofie.