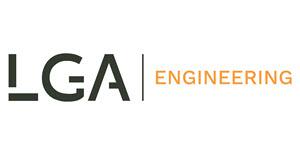 Service Engineer at LGA Engineering
Ostend, W Flanders 8400
Voor een Internationale onderneming die print-en snijtechologie naar een hoger niveau brengt gaan wij op zoek naar een Service Engineer.
Deze wereldleider in de industrie is gevestigd in regio Oostende. Wegens conitnue groei kijken ze uit naar een nieuwe collega.
Bent u op zoek naar een unieke opportuniteit om uw loopbaan een ware boost te geven?
Een Organisatie die investeert in het welzijn van zijn werknemers en een continue bijscholing voorziet? Dan is dit uw kans!
Functieomschrijving
•Installatie en configuratie van van nieuwe toestellen in zowel binnen als buitenland
•U staat garant voor de opleiding aan nieuwe klanten.
•Trouble shooting bij technische problemen
•Technische ondersteuning van de software aan klanten

Profiel
•Bachelor of Master in een Technische richting of gelijkwaardig door ervaring.
•Hands-on ingesteld en houdt van verantwoordelijkheid.
•U spreekt vloeiend Nederlands.

Aanbod
•Een zeer mooi brutosalaris aangevuld met extralegale voordelen (groepsverzekering, hospitalisatieverzekering en maaltijdcheques).
•U komt terecht in een vooraanstaand bedrijf waar een familiale sfeer heerst.
•Deze organisatie voorziet kwalitatieve opleidingen zodat u de best mogelijke ondersteuning krijgt en een echte expert wordt in uw vakgebied.
•In dit Internationale bedrijf zijn er diverse doorgroeimogelijkheden.
•Een boeiende en leerrijke positie in een bedrijf, waarbij u zelf kan kiezen wanneer u start en stopt met werken door de flexibele werktijden.

Wenst u zich graag kandidaat te stellen voor deze uitdagende functie?
Aarzel niet en stuur meteen uw cv naar apply@lga.jobs met vermelding van referentie AD-7533 of solliciteer online.
Uw kandidatuur wordt behandeld door Adam en Justine.
Discretie verzekerd!