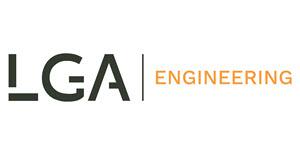 Service Coördinator - Rego Roeselare at Engineering
Roeselare, W Flanders 8800
LGA Engineering is een kantoor gespecialiseerd in de selectie en rekrutering van Technische profielen.
Onze klant, een KMO uit de regio van Roeselare gaat op zoek naar een Service Coördinator. Dit om hun Engineering team te versterken. Wil je veel verantwoordelijkheid en afwisseling in stabiele organisatie die actief is in de houtbewerking? Grijp u kans en solliciteer voor deze vacature!
Functieomschrijving
•Aansturen van het volledige team van service engineers.
•Verantwoordelijk voor de planning en het toewijzen van de uit te voeren opdrachten.
•U staat garant voor het goede verloop van alle processen op de werkvloer en de optimalisatie van de service flow.
•U rapporteert rechtstreeks aan de zaakvoerder.

Profiel
•Master Elektromechanica of gelijkwaardig door ervaring
•U spreekt vloeiend Nederlands en bent hands-on ingesteld.

Aanbod
•Een zeer mooi brutosalaris aangevuld met extralegale voordelen (groepsverzekering, en maaltijdcheques).
•U komt terecht in een innovatief bedrijf waar een familiale sfeer heerst.
•Deze organisatie voorziet kwalitatieve opleidingen zodat u de best mogelijke ondersteuning krijgt en een echte expert wordt in uw vakgebied.
•Deze organisatie is gelegen in een filevrije omgeving.
•Een boeiende en leerrijke positie in een bedrijf die sterk aan het groeien is.

Wenst u zich graag kandidaat te stellen voor deze veelzijdige functie?
Aarzel niet en stuur meteen uw cv naar apply@lga.jobs met vermelding van referentie AD-7711 of solliciteer online.
Uw kandidatuur wordt behandeld door Adam en Lenny.
Discretie verzekerd!