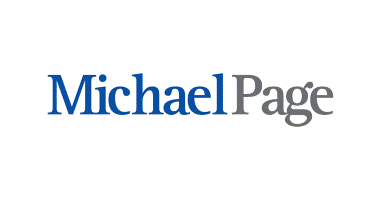 Senior Quality Team Leader (Engineer) - Interim Manager at Michael Page Belgium
Brussels, Brussels

Our partner is currently looking for a qualified Senior Quality Team Leader (Engineer) ad interim (freelance) to manage their Quality team and provide effective guidance.


Client Details



World leader in gas compression and refrigeration equipment.



Description

Your main duties and responsibilities:

You create an inspiring team environment with an open communication culture

You will set clear team goals

You will delegate tasks and set deadlines

You oversee the day-to-day operations

You will monitor your team performances and report on metrics

You are able to motivate your team members

You will detect the training needs of your team and provide coaching

You will listen to team members' feedback and resolve any issues or conflicts

You recognize high performance and reward accomplishments

You encourage creativity and risk-taking

You suggest and organize team building activities

You ensure smooth inter-departmental communication and coordination

You will report to the Departmental Head and provide him with effective communication and timely information
Your team responsibilities:
Inspection of incoming materials

The support of the company Europe internal quality management system

Inspection of materials / parts / units prior to shipment

Scheduling and documentation of all measuring equipment calibrations

Ensure that all serial-controlled items have required certificates

Registration of all incoming certificates

Timely creation and delivery of PED, quality dossiers to customer

Creation of project quality plans

Contact with suppliers if non-conformities are discovered

Guarantee material and weld traceability on piping materials and NDT inspections

Scheduling of all NDT by external supplier

Verification of range and validity of welder qualifications

Verifying that serial-controlled items are in accordance with design requirements, company standards and customer requirements

Reporting of non-conformances

Ensure that all documentation meets company standards and customer requirements

Scheduling, preparation and witnessing of AIB inspections and pressure testing of ped assemblies

Verifying that individual components and finished products are in compliance with internal quality assurance standards, customer requirements and applicable government regulations by ensuring an effective control of non-conformities and quality processes

Train and advise junior members

Assurance of timely, effective and sustained corrective action taken on all identified non- conformances

Ensure a duty of care to all other people with respect to health and safety at work, through the promotion of safe behaviour, not placing oneself or others at risk and challenging all un-safe, or hazardous conditions

Support of other company departments

Support other internal functions in the understanding and action on all factors driving quality
Profile
You have a Master degree as Industrial Engineer electro-mechanic or you have an engineering background
You have a Master degree in Management (is a plus) or you have a solid experience/training in team leading
You have in-depth knowledge of performance metrics
You manage a work process and projects towards optimum efficiency through effective planning, monitoring and evaluation
You have knowledge and application of Quality inspection, corrective action, customer satisfaction processes and internal monitoring in order to detect and correct non-conformity information, materials or processes using modern Quality problem-solving tools.
You have basic knowledge of applicable European norms for pressure vessels and piping and compressor package units
You have good Leadership, People, Communication, Time Management and Organizational skills
You have good analytical skills and are solution oriented
You feel comfortable in an international and multicultural environment
You have very good knowledge of Microsoft Office (excel)
You are very fluent in English. Knowledge of French or Dutch is a plus
Job Offer
12 months project via Michael Page (extendable) / option fixed contract if interested.
Interim Management (Freelance)
Brussels area.