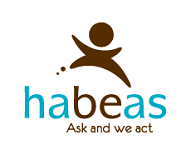 SENIOR PROJECT ENGINEER (m/f/x) at FUTERRO, via HABEAS
Escanaffles, Hainaut 7760
Futerro,  is  a  world leader in the field of Bioplastics. Based in Belgium (Brussels and Escanaffles (Hainaut) we are a specialist in  PLA (Poly Lactic Acid),  a biopolymer used as an alternative for conventional plastics. PLA effectively reduces the carbon footprint thus minimizing the impact on the global warming of the human activities and demand is growing rapidly. Futerro is offering licenses for the production of lactic acid by fermentation (the monomer), the PLA (the Polymer) and LOOPLA a new recycling process converting PLA back into lactic acid (the recycling unit).
In order to support its strong growth, Futerro aims to enlarge its team, by recruiting :
SENIOR PROJECT ENGINEER  (m/f/x) 
Function
Ensures the technical part of the equipment Contract review;
Provides instructions to the engineering team through project engineering instructions and procedures (existing or to be created);
Ensures the issue, the validation and the maintenance of the project equipment lists and /or other key engineering documents as applicable to each project;
Supervises the issue of engineering deliverables and approves the key engineering documents;
Participates to project planning definition by providing engineering milestones and requirements;
Ensures effective technical coordination with Client's representatives and as such participates to good communication with Client;
Consolidates engineering budgets based on discipline departments budgets and controls it during the course of the project. Alerts the Project Management in case of variation and suggests if needed mitigation measures;
Leads and attends the design and safety reviews and supervises the follow up of the outcomes;
Together with the engineering team, design, select and validate supplier for key equipment's (Worldwide)
Participates to contract management by initiating, collecting and consolidating the variation requests and change orders;
Ensures that the engineering final dossier is properly prepared and filed and that lessons learned for engineering are clearly identified;
 Profile
You have a master degree in (Electro)Mechanical Engineering;
You have a good knowledge of English; French would be advantageous but not essential.
You have a relevant professional experience and a strong track record in the management of Project engineering activities.
You are capable of supervisory for planning, organizing, communicating and personnel management skills.
You are ready to travel frequently.
Offer
A rich and varied function that gives you the opportunity to participate actively in strategic development projects, in a rapidly growing, young and dynamic company, which combines the international dimension with the human size of an SME and encourages autonomy and team spirit.