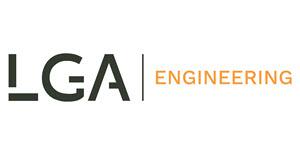 Senior Buyer at LGA Engineering
Gavere, E Flanders 9810
Zin om je analytisch vermogen op de proef te stellen? Kom terecht binnen dit afwerkingsbedrijf dat reeds meer dan 70 jaar een grote referentie is in de buurt van Gavere en omstreken en bouw je carrière als calculator verder uit.
Functie
•Je staat in voor het voorbereiden en calculeren van inkomende prijsaanvragen, waaronder  aanbestedingen
•Je bent verantwoordelijk voor het opmaken van meetstaten
•Indien nodig doe je een plaatsbezoek
•Je onderhoudt goede contacten met onze klanten, onderaannemers, toeleveranciers en architecten
•Je volgt de offertes op via mail of telefonisch
•Je zorgt voor een vlotte dossieroverdracht naar de projectleiders

Profiel
•Industrieel ingenieur bouwkunde (of gelijkwaardig door ervaring)
•Kennis van en/of ervaring met wand- & plafondsystemen is een pluspunt
•Je hebt een probleemoplossend vermogen en bent sterk in cijfers
•Omgaan met deadlines en stressvolle situaties
•Efficiënt werken met MS Office (vnl. Excel), kennis van Navision is een pluspunt
•Je bent technisch vaardig, dynamisch & flexibel
•Kennis van NL-FR-ENG

Je bent in het bezit van een rijbewijs B
Aanbod
•Marktconform loon aangevuld met extralegale voordelen (groeps- en hospitalisatieverzekering, maaltijdcheques, GSM met abonnement)
•32 vakantiedagen. Tijd zat om je bucket list af te gaan!
•Goed bereikbaar. Je bent op je werk in no time
•Opleiding aangepast aan de persoon. Je zal snel je draai vinden binnen het bedrijf!
•Sfeervolle werkomgeving. Je collega's staan altijd paraat om je te helpen

Interesse? Solliciteer dan snel!
Dit kan online of stuur jouw cv naar construction@lga.jobs  of bezoek onze websitewww.lga.jobs
Deze vacature wordt beheerd door Anne-Sofie.