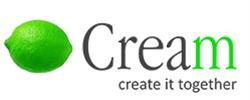 SAP HR or SAP HCM EXPERT CONSULTANT at Cream Consulting
Ixelles, Brussels 1050
WHAT CREAM IS ALL ABOUT?
We could be a Cream Factory, a cooking blog or even a detective agency...but in reality, we are a consulting company in Business & Technology active in large organizations and industry leaders in Banking, Insurance, Telecom, Energy, Pharmaceutical & Transport.
CREAM'S SPECIAL RECIPE:
1/3 of Personal development
1/3 of Collective Intelligence
1/3 of Intrapreneurship
And Bonus ingredient: ... Some passionate colleagues :-)
WHAT IS AN SAP HP EXPERT AT CREAM ? 
The SAP HCM expert's role is to help clients with the implementation, migration and operation of SAP HCM.
YOUR TASKS : 
Analyzing and solving issues within SAP HCM:

Functional issues
Process optimization

Preparing and following functional specifications
Collaborating with the business and the development teams
Correcting and modifying reports through Abap language
HOW WE IMAGINE OUR FUTURE CONSULTANT ?

You have good knowledge in SAP HR or SAP HCM especially on the following modules: ESS, MSS, OM, PA, PT, PY, TM,
Experience with SAP Solution Manager
Good knowledge of Abap and Abap OO: reports' modification and correction, debugging...
You have knowledge of LSO (learning solution) and Belgian post pay processes: DmfA, DIMONA, BELCOTAX, FINPROF
You have experience in many phases of SAP HR/HCM projects: analyze, implementation, deployment, support, project management
You have proven business background in large companies
You are customer oriented
You have very good communication skills in face-to-face
You have a cultural openness and adaptability, you are pragmatic and have the capacity to keep things simple
You are fluent in English and French or Dutch with a passive understanding of the other one
WHY YOU SHOULD TASTE THE LIME FLAVOR?
A broad diversity of career options: you're not stuck in a box
You evolve in a learning environment where you can challenge your knowledge with your colleagues
You grow in a company that is at the leading edge of technology
You have the opportunity to bring new ideas to develop a thriving company
We have values we share, live with, experiment every day
We just hire great people and give them the playing field to become awesome!
"THE LITTLE THING THAT CAN MAKE THE DIFFERENCE,
CREAM IS DEVELOPING A DIVERSITY PLAN AND WOULD LIKE THAT ALL ITS MEMBERS REFLECT THE SOCIETY IN ALL ITS DIVERSITY"