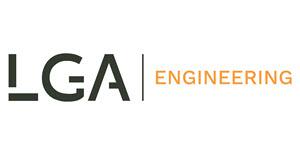 SAP Business Analyst - Supply Chain - Kortrijk at Supply Chain Logicstics
Kortrijk, W Flanders 8500
SAP Business Analyst - Supply Chain - Kortrijk
Voor een internationale partner gaan wij op zoek naar jouw talent als business analist. Door de implementatie van het nieuw ERP systeem zoeken we 2 business analisten. Ben je specialist in productie & planning of in de logistieke processen? Werk je graag analytisch in combinatie met het aansturen van mensen? Wacht niet langer en solliciteer voor deze unieke opportuniteit!
Functieomschrijving

Als business analist ben je verantwoordelijk voor het aansturen van de proces analisten.
Jouw takenpakket ziet er als volgt uit:
-        Opstellen van targets en objectieven voor de processen waarin jij gespecialiseerd bent
-        Huidige processen standaardiseren met het nieuw geïmplementeerde ERP systeem
-        Creëren van proef cases wanneer er veranderingen in de processen plaats vinden
-        Verzeker de continuïteit van de huidige processen
-        Werk probleemoplossend, het voorstellen van acties, rapportering
-        Verantwoordelijk voor de volledige voorbereiden van alle testperiodes
-        Trainingen geven aan de operatoren en key users
-        Prognoses opzetten en de juiste risico's en problemen inschatten
Jouw profiel
-        Je bent in het bezit van een master in een economisch richting
-        Ervaring in een soortgelijke functie
-        Specialisatie in supply chain is een pluspunt
-        Kennis van de operationele processen in een producerende onderneming
-        Je kan zelfstandig werken, ondernemend ingesteld en je bent ook een echte team player
Ons aanbod
-        Competitief loon aangevuld met extralegale voordelen
-        Bedrijfswagen
-        Bonus
-        Business trips
-        Nieuwe gebouwen met bedrijfsrestaurant
-        Vele leuke teambuildings en activiteiten
-        No-nonsens cultuur
-        Je maakt deel uit van een internationale topspeler die sterk aan het groeien is
Interesse? Solliciteer snel!
supply(at)lga.jobs
09 352 00 15
OF op deze website uiteraard!
We helpen  je met veel plezier verder.
Jouw sollicitatie wordt in alle discretie behandeld.