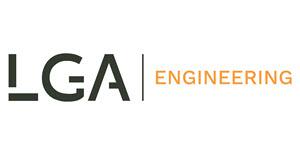 Sales Engineer - Chemie at LGA Engineering
Rumst, Antwerp 2840
Ben jij het commercieel technisch talent waarnaar wij op zoek zijn? Reageer dan nu!
Bedrijfsomschrijving:
Voor een groeiende firma uit Rumst zijn wij op zoek naar een Sales Engineer. Zij produceren systemen en producten om vloeistoffen op de perfecte manier op te slaan binnen industrieën zoals de Chemie of de gas- en olie-industrie.
Functieomschrijving:
•Je gaat adviseren op technisch vlak aan klanten over het assortiment.
•70% instrumenten verkoop, 30% projecten verkoop.
•Je gaat op zoek naar nieuwe klanten en verzorgt de relatie met bestaande klanten.
•Je beheert de budgetten en volgt de dossiers op van de leverancier.

Profiel:
•Je bent technisch of commercieel geschoold.
•Je bent resultaatgericht en probleemoplossend, ook zelfstandig werken is voor jou geen probleem.
•Af en toe een kleine trip naar het buitenland klinkt als muziek in jouw oren.

Aanbod:
•Een zeer interessant salaris, deels gebaseerd op jouw ervaring.
•Je krijgt een bedrijfswagen met een tankkaart!
•Een groepsverzekering.
•Naast een smartphone krijg je ook een laptop van de firma.
•Je beschikt over 32 vakantiedagen.
•Maaltijdcheques waar je elke dag van kan profiteren!
•Genoeg opleidingen om jezelf constant te verbeteren.

Interesse in deze vacature? Solliciteer dan asap online of via mail
Engineering@lga.jobs
Indien je toch naar iets anders op zoek bent, bekijk gerust de vacatures op onze website:
Deze vacature wordt beheerd door Joren (ref: JHA-9963)
Keywords: Proces Engineer / Optimalisation / Sales / Master / Bachelor / Elektromechanica / Maintenance Engineer / Antwerpen / Wijnegem / Lier / Rumst / Kontich / Duffel / Mechelen / Vlaams-Brabant / Geel / Herentals / Leuven / Zaventem / Automatisering / Onderhoud / Management / Manager / Industrieel ingenieur / Electrical Engineer / Elektrisch / Lead / Elektriciteit / Electronica / Sales Engineer / Commercieel