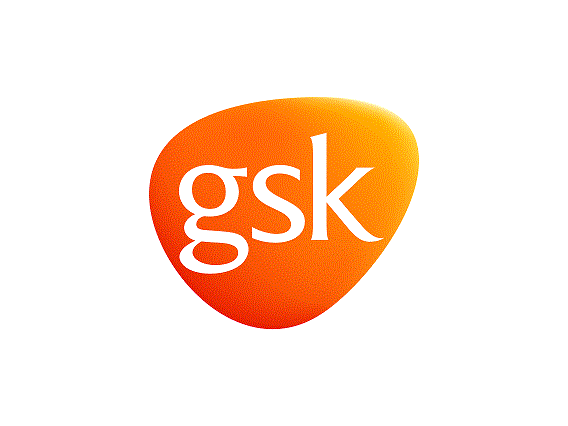 Safety Physician - SERM (Safety Evaluation and Risk Management) at GlaxoSmithKline
Wavre, Walloon-Brabant 1300
GSK is looking for a


Safety Physician - SERM (Safety Evaluation and Risk Management)
Your Responsibilities:
To actively manage and evaluate risks associated with assigned vaccine projects, and make recommendations for the management and communication of risks in accordance with global legal and regulatory frameworks. This will involve working in partnership with the Vaccines Clinical Safety & Pharmacovigilance (VCSP) Scientist to deliver the following:
Coordinate and perform the medical analysis of adverse event reports and/or signal detection activities for assigned vaccine projects in clinical development and post-licensure.
Be the safety contact person for Clinical, Regulatory Affairs, regional and LOC (local operating company) safety managers, manufacturing teams for assigned vaccine projects.
Provide medical input to Clinical Teams with respect to safety aspects of the design and preparation of protocols, investigators brochures, investigator letters and reports, for the follow up and processing of clinical study data and lead the safety analysis of the assigned projects.
Ensure creation, maintenance and implementation of (D)CSI (Development, Core Safety Information) for the assigned projects.
Ensure provision of the Benefit Risk Assessment and risk identification, assessment and mitigation activities for assigned vaccine projects.
Key Responsibilities:
Perform medical review and provide medical advice on safety-related aspects associated with the assigned vaccines.
Signal detection and evaluation of safety for assigned projects.
Manage the evolving safety profile of assigned vaccine projects.
Provide appropriate and timely Benefit Risk Assessments for assigned vaccine projects.
Design, tracking and follow up of risk management plans for the products assigned and assure their sound implementation.
Lead the Safety Review Team and be VLT (Vaccine Leadership Team) member for assigned vaccine projects.
Development and revision of assigned central pharmacovigilance processes and related training.
Answering and follow-up of inquiries from regulatory authorities and other bodies (e.g., Ethics Committees) regarding safety-related aspects
Implementation of the applicable regulations for the assigned vaccines.
Participate in IDMC meetings or other safety related interactions with outside collaborators of the assigned vaccine projects.
Implementation and follow-up of safety data exchange agreements for products assigned.
*LI-GSK
Why You?
Basic qualifications:
Medical Doctor with preferred specialism in Infectious Diseases, Epidemiology or Vaccines.
Minimum 3 years post-registration clinical experience.
2+ years of experience in the Pharmaceutical or Biotech industry working in Clinical Development, Medical Affairs, Pharmacovigilance,
Drug Safety or a related field.
English a MUST and French skills.
Experience in Clinical Studies an asset.
Preferred qualifications:
Knowledge of Pharmacovigilance and signal detection tools, analysis and reporting of medical safety issues for vaccines, taking into account the worldwide regulatory requirements.

Knowledge and experience in collection and interpretation of Serious Adverse Events case reports.

In depth understanding of the regulatory environment (e.g. International, US and European Legislation).

Very good understanding of GSK Vaccine environment and vaccine development process.

Excellent knowledge of safety regulations and working methods.

Ability to manage crisis, monitor safety issues and work under pressure with a customer and solution oriented approach.

Able to prioritize activities effectively and to meet multiple deadlines successfully with attention to detail, setting high performance standards for quality.

Demonstrate initiative and creativity in performing task and responsibilities. Proactively contributes ideas to improve existing operations.

Excellent mastery of English, written and spoken with strong communication and influencing skills.

Integrity and strong feeling for ethics.

Computer literate, familiar with using scientific and clinical databases.

Good administrative skills, analytical mind.

Strong leadership and collaborative working skills.
If you require a reasonable adjustment to the application/selection process to enable you to demonstrate your ability to perform the job requirements you will have the opportunity to let us know what specific assistance you require. This will help us to make suitable arrangements to support you throughout our selection process.
Why GSK?:
GSK is a science-led global healthcare company with a special purpose: to help people do more, feel better, live longer.
We have 3 global businesses that research, develop and manufacture innovative pharmaceutical medicines, vaccines and consumer healthcare products.
Vaccines – Our Vaccines business has a broad portfolio and innovative pipeline of vaccines to protect people of all ages. We deliver over two million vaccine doses per day to people living in over 160 countries.
For further information, please visit www.gsk.com
Our Department:
Patient-focused Research and Development (R&D) is the heart of our business. Our R&D department seeks to discover and develop new vaccines, to protect against diseases where vaccines are not yet available and to improve on those vaccines that already exist. Part of our R&D programme targets diseases particularly prevalent in the developing world, including the World Health Organisation's three priority diseases - HIV/AIDS, tuberculosis and malaria. Research into candidate vaccines for other diseases of the developing world, such as dengue are at an earlier stage of development.
When it comes to developing the vaccines of the future, we're looking for real experts in their respective fields who are interested in working in the stimulating environment of an international healthcare company.
We emphasise the value of teamwork and we look for people ready to share our values of transparency, respect, integrity and patient focus.
At GSK we provide a supportive working environment, and a range of development challenges and opportunities. We also offer competitive benefits and compensation packages designed to attract and to retain the very best.
At GSK we value diversity and treat all candidates equally. We aim to create an inclusive workplace where all employees feel engaged, supportive of one another, and know their work makes an important contribution.
Contact information:
You may apply for this position online by selecting the Apply now button.


Tags: 
Safety Physician, SERM,  Safety Evaluation and Risk Management, Safety officer, 

Safety Risk Managemen

t, Safety Supervisor, Medical Doctor, Drug Safety, Clinical Studies, GSK Vaccine, Beveiliginsarts, Veiligheidsfunctionaris, Veiligheidsrisicobeheer, Medische arts, Geneesmiddelen, Klinische studies, Médecin investigateur, SERM, contrôle sécurité et gestion des risques, responsable qualité, responsable gestion des risques, médecin, sécurité du médicament, Essai clinique