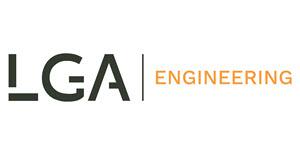 R&D project engineer at Engineering
Aalst, E Flanders 9300
Voor onze klant gevestigd in regio Aalst met internationaal karakter gaan wij op zoek naar een Project Engineer. Met één van hun ruimste voorraden binnen Europa leveren ze een uitstekende dienst-na-verkoop.
Hun toekomstvisie bestaat erin hun eigen productgamma verder te ontwikkelen en uit te breiden.
Heb je een sterke affiniteit met techniek? Heb je een sterke focus op optimalisaties? En ban je communicatief? Dan is deze opportuniteit zeker iets voor jou!
Taken:
•Als Project Engineer R&D sta je in voor de ontwikkeling van nieuwe producten en de optimalisatie van bestaande producten.
•Je onderzoekt producten voor nieuwe markten en zorgt dat hun eigen productgamma uitbreidt.
•Nauwe samenwerking met de Technical Manager.
•Je hebt veel contact met diverse interne en externe partijen (Sales, Productie, Quality, externe labo's…)
•Occasioneel maak je korte trips naar klanten of leveranciers in het buitenland.

Profiel:
•Bachelor of Master in een technische richting
•Out of the box oplossingen bedenken
•Je bent enthousiast  
•Kennis van Nederlands en Engels

Aanbod:
•Zeer aantrekkelijke verloning naargelang je kennis en ervaring.
•Aangevuld met een uitgebreid pakket aan extralegale voordelen.
•Je komt terecht in een enthousiast team met een familiale sfeer.
•Regelmatig activiteiten onder de werknemers.
•Kansen om jezelf verder te ontplooien.
•Kans voor buitenlandse verplaatsingen te maken binnen- en buiten Europa.

Heb je interesse in deze uitdagende en afwisselende functie? Stuur dan jouw cv door naar apply@lga.jobs met vermelding van de referentie JU8657/ #LGA05
Jouw kandidatuur wordt vertrouwelijk behandeld door Kjetil en Justine.