R&D ENGINEER (M/F) at MIMA FILMS
Virton 6760, Prov. Luxembourg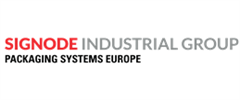 We are looking for a :
R&D ENGINEER (M/F)
Job scope & Location
Lead of the product development for the manufacturing plants

at Virton (BE), Waterford & Gorey (Ireland).

Development of stretch & oriented film & silage film

.

Main Job location: Virton, Belgium
Main responsibilities
-          Develop new products, new items based on targeted specifications based on market needs.
-          Propose and try out new resins. Be in contact with raw material suppliers to evaluate new materials coming on the market.
-          Propose technical solutions to improve and adjust existing products in order to stay market leader and continuously improve quality.
-          Advise on the most appropriate extrusion process conditions.

Admin. & Organization of R&D:
-          Create and conceptualize the film design from ideation to commercialisation.
-          Ensure a complete traceability and gant chart of the trials.
-          Detailed reporting at the end of each phase of the development
-          Be present on production line during trials (in the production shop floor) and advise operators on the adjustment (linked to the recipe or process conditions) to do on the line.
-          Perform and follow up on laboratory analysis.
Function within the organisation
Reports to Product Manager or to Operations Manager (TBD)
Works closely with:
Process engineers – Quality Engineer - Production - Sales team - Customer service team
Candidate profile
Master degree

in

Chemical Engineering

, with a specialization in polymers

.

Good knowledge of the polyolefins

, of

the polymer extrusion

.

Min. 6 years' experience

in plastic extrusion or film manufacturing

.

Fluency in French and English

.

Appreciating manufacturing environment and willing to work at/with all levels

.

Highly autonomous and results oriented

.

Demonstrated ability to work in a team environment, closely co-operating with the other departments, suppliers and machine manufacturers

.

Ready to travel ± 20% in Europe

.

Excellent analytical and innovative skills, able to generate new ideas

.

Pragmatic, taking initiative and good communication skills

.
Who are we?
Mima Packaging Systems is a leader in stretch packaging technology and offers customers cost-effective solutions to their packaging and transport requirements. Mima produces high quality stretch film in Belgium and in two locations in Ireland. Mima is part of the Signode Industrial Group, a leading manufacturer of industrial packaging. The global group also manufactures packaging tools and equipment, including automatic stretch wrapping machines.
www.signodegroup.com       www.mima-films.com
Tags: R&D, recherche et développement, research & development, engineer, ingénieur, R&D engineer, ingénieur R&D, chimie, chimiste, chemistry, chemist, strech film, silage film, ingénierie, engineering, chemical engineering, ingénieur chimiste