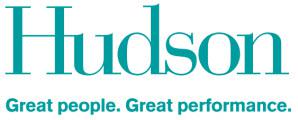 Quoting & Pricing Manager at BMT Group
Oostkamp, W Flanders 8020
BMT Group is an International Industrial Holding with Belgian roots that realises an annual turnover of 600 million euros across four main divisions.
One of the core divisions, BMT Drive Solutions (a merger between IG Watteeuw Group and VCST), specialises in manufacturing high quality gears within three different business lines (Automotive, Industry & Rail).
The business line Industry manufactures components for drivelines for various applications such as transmissions, engines, compressors, blowers, pumps and turbines for agriculture, construction, oil and gas, process and manufacturing industries. Products from 20 till 2,000 mm are within the manufacturing scope, from one piece to high series.
They employ over 1,700 talented and dedicated people across different countries and realise a turnover of 107 million euros. To support further growth, the business line Industry is looking for an (m/f)
Quoting & Pricing Manager
Strategic analyst who combines high commercial sense and strong interpersonal skillswith technical knowledge.
Job description
         You are responsible for the quoting and pricing strategy and the success of the global uniformisation of the processes.
         You monitor and develop the quoting and pricing strategy in accordance with the global sales strategy. You detect opportunities for margin optimisation and challenge the business.
         You actively contribute and gain insights by the collection of market information (pricing, market share, competitors, customers, etc.), in order to support the strategic growth and optimisation of the business performance.
         You realize a successful uniformisation of the global quoting and pricing processes. You make the commercial transition to the set up of KPI's. You advocate change and action-driven mind sets. You are the driver for realising set performance objectives.
         You build up a cooperative relationship with different departments (sales, engineering, etc.) on a global level. You work closely together with the Global Sales Team.
         You report directly to the VP Global Sales.
Profile
         You combine a Master's degree in engineering or business engineering with relevant experience in an international multisite manufacturing environment.
         You have a good understanding of mechanical parts and know how to interpret technical drawings.
         You are experienced in using an office package (Excel). Knowledge of an ERP package is an asset.
         You are known for your well-developed analytical skills and your high commercial and business sense.
         You have excellent interpersonal skills and feel comfortable working with people across all levels in the organisation. You have an international mindset.
         You have strong communication skills and are fluent in English.
Offer
         The opportunity to fully support the company to grow through your own passion, motivation and ideas.
         An international management role with profound responsibilities in a leading and very well-known company in its sector.
         A long-term commitment, with an attractive salary package in line with the above responsibilities.
Interested?
Surf to jobs.hudsonsolutions.com and apply online. Your response will be dealt with promptly and confidentially.
Questions?
Contact Stephanie Deloof at +32 9 242 53 84.