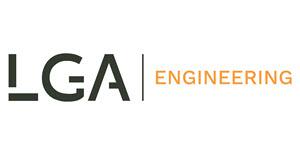 Quality Engineer at LGA Engineering
Kortrijk, W Flanders 8800
LGA Engineering is een kantoor gespecialiseerd in de selectie en rekrutering van technische profielen in West- en Oost-Vlaanderen.
Deze organisatie is internationaal actief en telt zo'n 2000 werknemers verspreid over 40 vestigingen.  Wegens hun constante groei gaan zij op zoek naar Quality Engineer om hun nieuwe testcenter in België te ondersteunen.
Dankzij je positieve drive en technische expertise ben jij de geschikte persoon om je carrière een nieuwe wending te geven.
Taken:
•Verantwoordelijk voor kwaliteitscontroles van inkomende goederen
•Implementatievoorstellen uitwerken om het productieproces te verbeteren.
•Nauw contact met diverse departementen
•Aansturen van een klein team technici die instaan voor de controles van de productie.
•Samen met Head of Department het kwaliteitsmanagementsysteem verder uitbouwen.

Profiel:
•Bachelor in een technische richting of gelijkwaardig door ervaring
•Ervaring in kwaliteit
•Positieve drive met een zekere maturiteit

Aanbod:
•Marktconforme verloning, aangevuld met tal van extralegale voordelen
•Zeer gevarieerde en uitdagende functie
•Internationale omgeving
•Tal van opleidingsmogelijkheden
•Reële doorgroeimogelijkheden

Aarzel niet en stuur uw cv naar apply@lga.jobsmet vermelding van referentie AD-12377 of solliciteer online.
Deze vacature wordt behandeld door Adam en Justine.