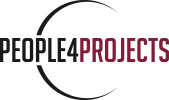 Projectmanager D&B / Projectontwikkeling regio Turnhout at People 4 Projects bvba
Turnhout, Antwerp
P4P zoekt een Projectmanager D&B / Projectontwikkeling in de regio Turnhout.
FUNCTIEBESCHRIJVING:
Als Junior Projectmanager D&B / Projectontwikkeling stap je in een opleidingstraject richting Project Manager en ben je mede verantwoordelijk voor de tendering van projecten in de context van PPS, DBFM en Bouwteam.
Een greep uit jouw Takenpakket:
Ondersteunen van de Project Manager tijdens de ontwerpfase van bouwprojecten 
Betrokken bij de contractonderhandeling en zorgt voor de optimale afstemming tussen de verschillende partijen.
Rapporteren, bijsturen en bepalen je de prioriteiten en deadlines van dossiers
Ondersteunen van het bouwproces doorheen de verschillende fasen van het project
Bewaken van timing, budget, kwaliteit, informatie en organisatie
Aandacht voor de keuze en de uitwerking van varianten, alternatieve uitvoeringsmethoden en materialen.
Analyseren van lastenboek, het programma van eisen en het prestatiebestek
Bachelor of Master (Industrieel of Burgerlijk Ingenieur) Bouwkunde of Architectuur.
Minstens 3 jaar relevante werkervaring (bv. op de werf of bij een architect).
Vloeiend in het Nederlands.
Vast contract van onbepaalde duur.
Professionele werkomgeving en werkzekerheid binnen een groeiende firma, die deel uitmaakt van een solide groep.
Aantrekkelijk loonpakket met extralegale voordelen incl. firmawagen. 
CONTACT:
Junior Projectmanager D&B Projectontwikkeling, DBFM, PPS, Bouwteam, Projectontwikkelaar, Development, Bachelor Bouw, Master, Industrieel, Burgerlijk Ingenieur, Architect, Bouwkunde, Architectuur, Turnhout, Kempen, Antwerpen