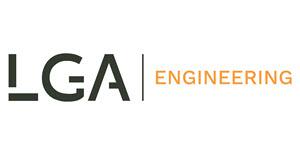 Projectleider Renovatie at LGA Engineering
Deinze, E Flanders 9800
Nood aan een uitdagende rol met veel zelfstandigheid? Zet je even neer en lees rustig verder.
Deze familiale bouwonderneming is een gekende waarde op de markt van beton- en gevelrenovatie. Het bedrijf is op zoek naar een projectleider om de renovatieprojecten in goede banen te leiden. Zo zal de persoon volledige verantwoordelijkheid krijgen bij het uitbouwen van een nieuwe afdeling. Durf jij de uitdaging aan?
Functieomschrijving:
•Eindverantwoordelijkheid en opvolging renovatieprojecten van A tot Z
•Verantwoordelijk voor de administratieve afhandeling
•Arbeiders en onderaannemers sturen
•Coördinatie en planning van de werken
•Deadlines in het oog houden
•Up-to-date blijven met de laatste technologieën

Profiel:
•In het bezit van een bouwkundig diploma
•Minstens 5 jaar ervaring in een relevante rol
•Je bent zowel een leider als een teamplayer

Aanbod:
•Aantrekkelijk loon aangevuld met extralegale voordelen waaronder een bedrijfswagen
•Vrijheid om zelf je agenda te bepalen. Je krijgt volledige carte blanche!
•Een gevarieerde job met veel verantwoordelijkheid en zelfstandigheid
•Projecten doen in verschillende afdelingen. In de beginperiode ben je verantwoordelijk voor enkele projecten van de afdeling gevelrenovatie. Eens je die onder de knie hebt, krijg je de mogelijkheid je eigen afdeling uit te bouwen
•Jaarlijkse teambuilding, barbecue en nieuwjaarsreceptie. Work hard play hard

Interesse? Solliciteer dan snel!
Dit kan online of stuur jouw cv naar construction@lga.jobs en vermeld referentie LD-10695 #LGA06 of bezoek onze website www.lga.jobs
Deze vacature wordt beheerd door Lennert en Anne-Sofie.