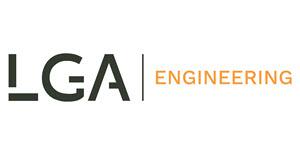 Project Proces Manager at LGA Engineering
Destelbergen, E Flanders 9070
Kijk jij uit naar een nieuwe functie en ben je geboeid door projecten binnen de voedingsindustrie? De projecten zijn gericht op de ontwikkeling en verbetering van productieprocessen. Daarenboven zetten ze extra machines, hardware en software in om zo het juiste resultaat te bekomen.
Takenpakket
•Technische en financiële haalbaarheid bekijken inzake energie, procesoptimalisatie, investeringen etc.
•Conceptueel meedenken bij de klanten met vervolgens het praktisch ontwerp, projectopvolging, begeleiding en realisatie van A tot Z
•Samenwerking met verschillende teams per klant om het project succesvol, maar vooral kwaliteitsvol af te werken
•Leveranciers en klantenonderhoud
•Kortom een veelzijdige job waar variatie, uitdaging en dynamiek naar voren komt

Profiel
•Burgerlijk/Industrieel ingenieur
•Sterke kennis van procestechnieken
•Ervaring in de voedingsindustrie

Aanbod
•Mooi salaris aangevuld met een volledig pakket aan extralegale voordelen incl. bedrijfswagen
•Mogelijkheid tot thuiswerk en een goede werk-privébalans
•32 verlofdagen waardoor je geniet van een extra zomer of winterreis
•Interne opleidingen, cursussen en trainingen om jezelf verder te professionaliseren
•Persoonlijk ontwikkeltraject afgestemd op jouw ambities en sterktes
•Informele werksfeer met gezellige en gepassioneerde collega's

Wil je je graag kandidaat stellen en in aanmerking komen voor deze uitdagende functie?
Aarzel niet en stuur meteen uw cv naar apply(at)lga.jobs met vermelding van referentie KV-9356 of solliciteer online.
Jouw kandidatuur wordt behandeld door Justine en Kjetil.