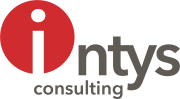 Project Manager at Intys
Sint-Pieters-Woluwe, Brussels 1150
Are you looking for a real career boost? Are you willing to work in a challenging environment and get real? Do you want to integrate a young, fast-growing and dynamic company as well as strengthen your skills with our Intys training program?
Then, take a chance and apply for our Project Manager position! We have opportunities all over Belgium thanks to our two offices in Ghent and Brussels!
What we have to offer:
At Intys, we want you to grow and we'll help you through your journey with us. Therefore, we have elaborated a three-year training program adapted to your specific needs!
This way, you'll get the opportunity to attend meaningful trainings, get the certifications needed for your career path alongside a fulfilling mission that corresponds to your aspirations.
We will always encourage you to do your best and go the extra-mile. You'll be working in a friendly environment within a fast-growing company.
As a Project Manager, you will:
Initiate by checking feasibility and working out budgets, teams and resources.
Plan by setting goals, defining roles and producing schedules of tasks.
Be working with employees, customers and management, often spinning multiple plates at once.
Meet project objectives and make some adjustments to project constraints based on financial analysis.
Analyze data and take decisions decisions that affect the project on a regular basis.
Use and continually develop leadership skills.
If you:
You are fluent in English, French and/or Dutch.
You hold a Master's degree.
You have minimum 1 year of relevant experience in Project Management.
You have problem solving skills, analytical spirit and hands-on experience.
You are dynamic with excellent interpersonal skills.
Knowledge of an ERP package (SAP, Oracle, JDEdwards...) is an asset.
Then we can also offer you:
Tailor made training program (soft and hard skills)
Competitive salary in line with the market
Company car
Fuel card
Full health insurance
Pension fund
Lunch allowance
Net expenses
…
To apply:
Visit our website www.intys.eu or directly send us your resume at careers@intys.eu for our Brussels office or at careersgent@intys.eu for our Ghent office.