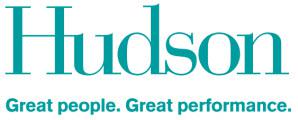 Project Assistant Public Sector at Hudson Belgium NV
Sint-Lambrechts-Woluwe, Brussels 1200
These are exciting times for Hudson. We invest fully in our employees, because they make all the difference by constantly delivering the highest level of service to our customers. We are proud of our brand and want to attract passionate and enthusiastic HR professionals to join our teams and help provide organisations with the best advice on their people challenges.
35 new employees have already joined Hudson this year, and our company will keep on growing. Do you want to make a difference and become part of a continuously evolving organisation, together with more than 275 highly motivated colleagues? Then we would love to get to know you.
To support our team in Brussels, we are looking for a (m/f)
PROJECT ASSISTANT PUBLIC SECTOR
Multi-tasker, highly proficient in English and client oriented
As a Project Assistant, working in close collaboration with your colleagues, you will support a team of consultants in deploying Assessment/Development Centers, Selection and Talent Management projects.
         You are the link between our clients, consultants and candidates.
         You ensure a smooth and professional coordination, accurate administration and logisticsupport for projects such as assessment/development centres, workshops, trainings, 360° feedbacks, coachings, etc.
         You provide a qualitative and administrative service from A to Z, starting from planning projects and resources, preparing documents and schedules, proactively engaging all parties involved, respecting procedures and deadlines, ensuring proper reporting and follow-up, all the way to invoicing.
         You are the first-line administrative contact person for our candidates and clients, assisting and informing them by phone or mail, providing them with a positive and qualitative experience and client care throughout.
         You proofread presentations and texts for various projects and format the lay-out. You guarantee that the supporting materials and outputs are of a high quality, in perfect condition and are sent to the client whilst respecting the deadline. The typical IT applications used are MS office (Word, Excel, PowerPoint & Outlook).
         To ensure your successful integration, we foresee a 6-month training period, which will allow you to get acquainted with our high-quality service, reporting and invoicing towards the client. You will be teamed up with a consultant for this.
         In an enthusiastic and dynamic team that work in an atmosphere of trust, teamwork is of great value to us. You will have the opportunity to take initiatives and to develop your potentialin a spirit of confidence and trust.
         You have a Bachelor's or a Master's degree.
         You possess a sense of accuracy and meeting deadlines is your second nature.
         Native speaking or equivalent level in English is a must. A good knowledge of French and/or Dutch is an asset.
         You are a mature professional and you show a strong sense of responsibility, proactivity and autonomy. You manage problems and challenges by addressing them and bringing about creative solutions. You are client and service oriented, discrete and a real team player.
Would you like to work for high-profile international projects in a leading consultancy firm with big ambitions?
Send us your CV and motivation letter to: hrcareers.belgium@hudsonsolutions.com
Hudson contact Catherine Hubin
Avenue Marcel Thiry 75 l 1200 Brussels
Tel 02 610 27 98 l E-mail hrcareers.belgium@hudsonsolutions.com