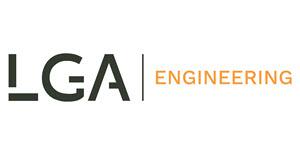 Productieplanning FIFO-systeem at LGA Engineering
Kortrijk, W Flanders 8500
Productieplanning FIFO-systeem
LGA Engineering is een selectiekantoor gespecialiseerd in de rekrutering van technische en logistieke profielen in West- en Oost-Vlaanderen.
Voor een bedrijf in de voedingssector kijken wij uit naar een Planner. Deze firma gelegen te Kortrijk is gespecialiseerd in bepaalde gerechten. Ze staan erom bekend creatief om te gaan met hun producten en dit ook creatief te promoten. Hier staan ze sterk in dankzij hun jarenlange ervaring.
Passie voor voeding en kennis van planning?
Takenpakket
•Correcte stocktellingen opmaken, afwijking detecteren en opvolgen
•Opmaken van productieplanning
•Opvolgen van planning, last-minute wijzigingen doorvoeren in planning
•Planning van personeel opmaken, i.s.m. personeelsverantwoordelijke

Profiel
•Bij voorkeur heb je affiniteit met de voedingssector of een FIFO-systeem
•Communicatief vlot, assertief, teamplay
•Je hebt ervaring binnen productieplanning
•Kennis van ERP is een must
•Vereiste talenkennis: Nederlands en Frans

Aanbod
•Aantrekkelijk loon op basis van jouw ervaring, aangevuld met extralegale voordelen
•Je krijgt een voltijds contract aangeboden van onbepaalde duur
•Stabiel bedrijf dat kwaliteitsvolle producten produceert, wat zich ook reflecteert in hun certificaten
•Werkgever dat de waarde van teamplay inziet en investeert in de groei van zijn werknemers

Interesse in deze job?
Solliciteer dan snel met de referentie BDW12623!
+32 9 352 01 07 of supply@lga.jobs
Bieke helpt je graag verder !
#LGA07