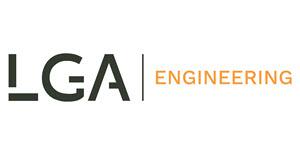 Productie/proces leidinggevende - regio Zele at LGA Engineering
Zele, E Flanders 9240
Onze klant, met productievestiging in Zele, is op zoek naar een leidinggevend technisch profiel. Dit gerenommeerd familiebedrijf specialiseert zich in de bouwindustrie en is uiterst interessant als je je beginnende carrière een kick-start wilt geven. Zij kennen al jarenlange successen en zijn in volle expansie. Heb jij een elektromechanische achtergrond en een eerste ervaring binnen productie? Lees dan verder en kijk of je in aanmerking komt voor dit topbedrijf.
Takenpakket
•Opstellen van verbeteringsprocessen voor de productie
•Leidinggevende van de operatoren en diens planning
•Storingen oplossen en actief meedenken om nieuwe methodes toe te passen
•Kwalitatieve verbeteringen voorstellen om de productieflow te perfectioneren
•Implementatie van nieuwe producten
•Adviseren inzake nieuwe projecten/producten m.b.t. investeringen

Profiel
•Technische opleiding
•Ervaring in productie en leidinggevende
•Dynamisch, communicatief en initiatiefnemer

Aanbod
•Je geniet van een sterk salaris oplopend naargelang je ervaring
•Dit wordt aangevuld met extralegale voordelen zoals een bedrijfswagen, multimedia en maaltijdcheques
•Een contract van onbepaalde duur in een familiale onderneming die in volle expansie is
•Genieten van interne opleidingen om je verder te specialiseren
•Een gevarieerde en autonome functie waardoor je je nooit verveelt

Wil je jou graag kandidaat stellen en in aanmerking komen voor deze uitdagende functie?
Aarzel niet en stuur meteen uw cv naar apply(at)lga.jobs met vermelding van referentie KV-8146 of solliciteer online.
Jouw kandidatuur wordt behandeld door Lenny en Kjetil.