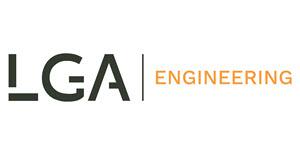 Planning Transport Korte Termijn at Supply Chain Logicstics
Roeselare, W Flanders 8800
Planning Transport - Korte Termijn
Een bedrijf actief in de transportsector voor voedingsbedrijven, gaat op zoek naar een transportplanner. Ze hechten enorm veel waarde aan flexibiliteit en staan gekend voor hun ad hoc oplossingen. Kortom, een just-in-timeproduct, waarbij men steeds streeft naar kwaliteit.
Op de planningsafdeling is er nood aan een transportplanner specifiek binnen korte termijn . Binnen deze functie ben je verantwoordelijk voor het selecteren van het juiste transport en benut je dit optimaal. Je stuurt vijftig trekkers en tachtig opleggers aan.
Functie
•Transport opstellen binnen korte termijn
•Bijdragen in het berekenen van kostenefficiënte transportmiddelen
•Routes binnen België, Nederland en Frankrijk
•Documentatie transport verzorgen

Profiel
•Kennis van internationale wegen
•Ervaring kan je dossier versterken
•Eerste ervaring met Office en ERP
•Vlotte communicatie in Nederlands en Frans

Aanbod
•Competitief loon, aangevuld met extralegale voordelen afhankelijk van je ervaring
•Familiale KMO met grote groei
•Persoonlijke opleiding en groei

Interesse om deel uit te maken van de planningsafdeling?
Aarzel dan niet om Lisa of Bieke te contacteren op +3293 52 01 00 of via supply@lga.jobs met referentie LBW9987 LGA#07.