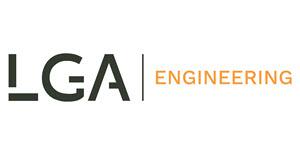 Planning & Customer Service at Supply Chain Logicstics
Anzegem, W Flanders 8570
Planning & Customer Service
Een klant op de grens van West- en Oost-Vlaanderen gaat op zoek naar een medewerker op de dienst Planning en Dienst Na Verkoop. De kernactiviteit van het bedrijf bestaat erin ramen en deuren te maken voor mooie prestigieuze bouwprojecten. Tevens staan ze in voor outdoor constructies in verschillende materialen.
Deze gedreven onderneming zag zijn omzet stijgen de laatste jaren en kijkt nu uit naar versterking. Je komt terecht bij een familiaal bedrijf met typische West-Vlaamse mentaliteit.
Functie
•Dagelijkse planning en personeelsadministratie van de plaatsers
•Eerste contact voor de klanten
•Planning van de interventies bij problemen
•Administratieve ondersteuning van de directie

Profiel
•Bij voorkeur heb je reeds een eerste relevante ervaring
•Ervaring binnen de bouwsector is een plus
•Je streeft steeds naar administratieve nauwkeurigheid
•Het motto 'klant is koning' staat bij jou centraal en jij kan ze te woord staan in verschillende talen

Aanbod
•Er is ruimte voor inspraak en initiatieven
•Je kan rekenen op een marktconform loon aangevuld met extralegale voordelen
•Je komt terecht in een collegiaal team
•Vaste tewerkstelling bij een financieel stabiel bedrijf

Interesse?
Aarzel dan niet om Lisa of Bieke te contacteren op +3293 52 01 00 of via supply@lga.jobs met referentie BDW7909.
#LGA07