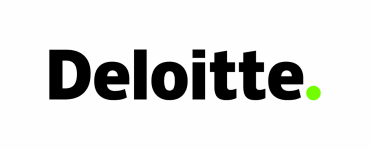 Mobility Officer at Deloitte Belgium
Zaventem, Flemish-Brabant 1930
Deloitte is a world leading professional services firm, providing accounting and auditing services, management consulting and legal and tax advice. In Belgium we are the largest professional service provider. Our offices offer services to multi-national and large organisations, public institutions and innumerable small, fast-growing companies. Thanks to a strong regional presence and our multi-disciplinary approach, we are ideally placed to meet the requirements of a wide range of public institutions and small and large companies.

Our Deloitte Services & Investments (DSI) organization is a service provider to the business units, enabling their work. Our expertise covers IT Services, Finance, Human Resources, Facilities & Procurement, Legal services, Marketing & Communications, Clients & Markets, as well as Risk services.

Our Fleet and Mobility Department, responsible for the corporate fleet and the deployment of different multimodal solutions to our employees, is looking for a Mobility Officer.

In this role you
Are the single point of contact for our internal clients demonstrating a professional and result-driven attitude
Work towards customer excellence by a timely follow up of requests, incidents and issues via different channels (face-to-face and phone assistance, email and ticketing system)
Support the bimonthly onboarding process for new hires
Actively look for information and know-how to expand your knowledge in accordance with your professional needs
Take on the role of buddy for new people and share your knowledge with more junior colleagues
Are responsible for the monthly car data processing in the payroll run
Report outstanding financials in the off boarding process for leavers
Assist in the monthly financial invoicing process
Meet deadlines and deliver consistent high quality results
Actively communicate and work close together with the team
Collaborate with different internal stakeholders (eg. Finance and HR department)
Participate in mobility related activities and projects

3 to 4 years of experience with a good knowledge of corporate fleet and mobility solutions
You are fluent in English, Dutch and/or French
Committed to work accurate, autonomously and with a problem-solving ability
Well-organized with ability to prioritize
You are a team player, assertive, strong in communication, proactive and stress-resistant
You are motivated and eager to learn
You are fluent with MS Office (Powerpoint, Excel,…)

Our offer
A challenging job with a lot of contacts, room for initiatives and career opportunities;
An atmosphere stimulating personal development and growth;
Competitive salary in accordance with education, experience and skills;
Attractive extralegal advantages.

Interested?

Don't hesitate and upload your CV.