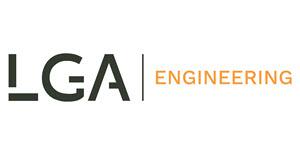 Milieucoördinator / chemische marktleider / 41 verlofdagen at LGA Engineering
Zelzate, E Flanders 9060
LGA Engineering is kantoor gespecialiseerd in de selectie en rekrutering van technische profielen in West- en Oost-Vlaanderen.
Voor een Internationaal bedrijf in de Gentse haven die de productie doet van koolstof gebaseerde materialen gaan wij op zoek naar een Milieucoördinator. Deze prestigieuze multinational telt 15 productiesites verspreid over Amerika, Azië en Europa. 
Bent u de geschikte kandidaat? Aarzel niet langer en solliciteer!
Functieomschrijving
•Samen met de Head of Departement Kwaliteit en Milieutechnologie de nieuwe milieutechnieken en energie efficiëntie onderzoeken en toepassen
•U staat garant voor de milieu en energieadministratie en de opmaak van de vergunningsdossiers
•De normen en tendensen van het energie en milieugebeuren opvolgen om de actualisatie van de organisatie mogelijk te maken
•Verantwoordelijk voor de opvolging van diverse afvalstromen

Profiel
•Masteropleiding wetenschappen – milieu
•Flexibele en autonome ingesteldheid

Aanbod
•Een zeer mooie verloning dat oploopt tot 70K afhankelijk van de ervaring
•Hierbij mag je nog enkele extralegale voordelen bijrekenen
•41 verlofdagen + flexuren want je work-life wordt gerespecteerd
•Dankzij het grote succes van de organisatie geniet je van doorgroeimogelijkheden
•Je komt terecht in een internationaal bedrijf met tal van interessante klanten en opportuniteiten

Wenst u zich graag kandidaat te stellen voor deze uitdagende functie?
Aarzel niet en stuur meteen uw cv naar apply@lga.jobs met vermelding van referentie JU7120 of solliciteer online.
Uw kandidatuur wordt behandeld door Justine en Kjetil.