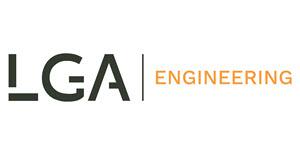 Mechanisch tekenaar / werkvoorbereider - Zele at LGA Engineering
Zele, E Flanders 9240
LGA Engineering is een werving en selectiekantoor die zich specialiseert in de rekrutering van technische profielen.
Geweldige expertise, uitblinkende kwaliteit en uitstekend beleid kenmerken deze groeiende Kmo in regio Zele. Dankzij hun continu streven naar perfectie behoren zij tot de absolute top in hun niche.
Deze organisatie produceert innovatieve machines op maat voor verschillende sectoren.
Om hun koploperpositie te kunnen blijven handhaven gaan zij op zoek naar een mechanisch tekenaar / werkvoorbereider om hun team te vervolledigen. Bent u de geschikte kandidaat? Aarzel niet langer en solliciteer!
Functieomschrijving
•Opmaak en ontwerp van mechanische installaties.
•U bent het aanspreekpunt van klanten en leveranciers.
•Verantwoordelijk voor de opmaak van technische offertes en het voorbereidende werk.
•Aansturing en begeleiding van monteurs op de werf.

Profiel
•Bachelor elektriciteit of elektromechanica.
•Sterke mechanische kennis.
•Hands-on ingesteld.

Aanbod
•Stevig brutosalaris aangevuld met extralegale voordelen (maaltijdcheques, groepsverzekering, ecocheques)
•U komt terecht in een familiale organisatie die korte directielijnen hanteert.
•Dit bedrijf voorziet talloze kwalitatieve opleidingen zodat u een expert kunt worden in uw vak.
•Daarnaast kan je uw work-life perfect in balans houden door de glijdende werkuren en de  26 vakantiedagen.
•Tenslotte investeert het bedrijf in een leuke teamsfeer en heerst er een vlakke structuur.

Wenst u zich graag kandidaat te stellen voor deze geweldige opportuniteit?
Aarzel niet en stuur meteen uw cv naar apply@lga.jobsmet vermelding van referentie AD-8308 of solliciteer online.
Uw kandidatuur wordt behandeld door Adam en Lenny.