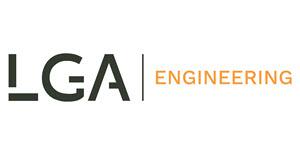 Mechanical Designer at LGA Engineering
Geel, Antwerp 2440
Voor een internationale groeiende firma uit regio Geel, zijn wij op zoek naar een Mechanical Designer die het team daar kan komen versterken. Het bedrijf werkt volledig biologisch en beschikt over een grote productieomgeving.
LGA Engineering is een selectie- en wervingskantoor, gespecialiseerd in technische profielen.
Jouw takenpakket
•Je gaat technisch ontwerpen en schetsen omvormen tot tekeningen
•Machines ontwerpen en optimaliseren aan de hand van 3D tekeningen
•Je houdt rekening met de kwaliteits- en veiligheidsaspecten in je ontwerp
•Je bent on-site de helpende hand bij de opbouw van je project

Jouw profiel
•Bachelor of master in een technische opleiding (elektromechanica) of relevante ervaring
•Kennis van Solidworks is een plus
•Concepten zet je eenvoudig om in technische tekeningen
•Inzicht in mechanica
•Je kan je zowel in het Nederlands als Engels goed uitdrukken 

Aanbod
•Een interessant salaris, gebaseerd op jouw ervaring
•Je krijgt geregeld een opleiding om jezelf constant te kunnen verbeteren
•Een groepsverzekering zit standaard in jouw pakket.
•Je kan met een gerust hart op skivakantie vertrekken, vermits je een hospitalisatieverzekering ter beschikking hebt.
•De firma voorziet jou van een smartphone en laptop
•Je komt terecht in een innoverende firma met heel wat toekomstperspectieven

Interesse? Stuur uw CV meteen door naar engineering@lga.jobs met vermelding van referentie LCH-10097 of solliciteer online.
Uw sollicitatie wordt behandeld door Joren en Lara
Discretie verzekerd!
Keywords: Automation Engineer / Proces Engineer / Onderhoud / Optimalisation / Automatisatie Ingenieur / Master / Bachelor / Elektromechanica / Maintenance Engineer / Antwerpen / Mechelen / Kempen / Westerlo / Aarschot / Herentals / Grobbendonk / Geel / Turnhout / PLC / Project Ingenieur / Auto / Industrial / Industrieel / Burgerlijk / Ingenieur / Optimalisatie / Elektriciteit / Projectleider / Project Leader