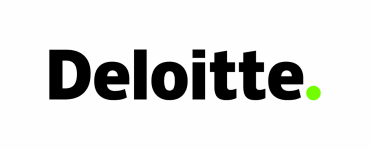 Marketing Project Coordinator at Deloitte Belgium
Zaventem, Flemish-Brabant 1930
Deloitte is a world leading professional services firm, providing accounting and auditing services, management consulting and legal and tax advice. In Belgium we are the largest professional service provider. Our offices offer services to multi-national and large organisations, public institutions and innumerable small, fast-growing companies. Thanks to a strong regional presence and our multi-disciplinary approach, we are ideally placed to meet the requirements of a wide range of public institutions and small and large companies.

Our Deloitte Services & Investments (DSI) organization is a service provider to the business units, enabling their work. Our expertise covers IT Services, Finance, Human Resources, Facilities & Procurement, Legal services, Marketing & Communications, Clients & Markets, as well as Risk services.

Your role as a Project coordinator fits within the internal Marketing & Communications department.

You will:
Coordinate and report on multiple on-going projects, with over-lapping timelines, to a high-quality standard.
Organize project reports and meetings
Actively monitor, validate and report on each project phase continuously evaluating progress and quality.
Follow up all projects ensuring deadlines are met
Ensure that all key project documentation is obtained, communicated seamlessly to the relevant internal parties in a timely manner in order to facilitate the smooth execution of any project.
Support the marketing team with your project management skills
Further develop, with the team, consistent project management methodologies, templates and tools for application across all projects
Ensure projects align with our governance, tooling and template standards.

You have at least 3 years of proven experience in Project Management.
Ideally, you have been working as a consultant or in an internal consultant role, in a complex environment. You have applied methodologies related to process analysis, process improvement or business analysis
You have experience in processes, policies, technology or operations.
You are able to work autonomously, and enjoy working in an environment that is fast moving and prone to change.
You have effective communication skills, both verbal and written. You are native Dutch or French and very fluent in English.