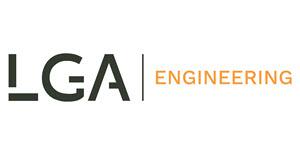 Maintenance Manager - Voedingsindustrie at Engineering
Torhout, W Flanders 8820
LGA Engineering is een werving en selectiekantoor die zich specialiseert in de rekrutering van Technische profielen.
Voor een marktleider in de voedingsector met verschillende productielocaties gaan wij op zoek naar een Maintenance manager voor de vestiging in Torhout. Bent u de geschikte persoon voor deze positie? Aarzel niet langer en solliciteer.
Functieomschrijving
•Verantwoordelijk voor de volledige organisatie en supervisie van het preventieve en curatieve onderhoud.
•Rapporteert rechtstreeks aan de Technical Manager.
•Verantwoordelijk voor de aansturing en coaching van de techniekers.
•Verbeteringvoorstellen uitwerken op vlak van kwailiteit en veiligheid.

Profiel
•Bachelor of Master elektromechanica of gelijkwaardig door ervaring
•U hebt een eerste leidinggevende functie achter de rug.
•U bent communicatief ingesteld en hebt mechanische kennis.

Aanbod
•Een stevig brutosalaris aangevuld met extralegale voordelen en een firmawagen
•U komt terecht Internationaal bedrijf die tal van doorgroeimogelijkheden te bieden heeft.
•Een financieel sterk bedrijf waar medewerkers veel vrijheid krijgen om hun ding te doen
•Een werkomgeving waar innovatie, verantwoordelijkheid en collegaliteit centraal staan.

Wil je u graag kandidaat stellen en in aanmerking komen voor deze uitdagende functie?
Aarzel niet en stuur meteen uw cv naar apply@lga.jobsmet vermelding van referentie AD-8023 of solliciteer online. Discretie verzekerd !
€2,500.00 - €4,000.00 /month