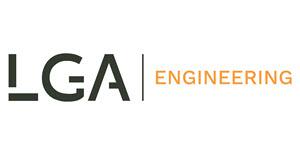 Maintenance Engineer - Automotive at LGA Engineering
Geel, Antwerp 2440
Ben jij een ingenieur met oog voor verbetering? Reageer dan nu!
Bedrijfsomschrijving:
Voor een internationale firma zijn wij op zoek naar een Maintenance Engineer voor de vestiging in de Kempen. Dit bedrijf produceert materialen voor de autosector.
Functieomschrijving:
•Je gaat het machinepark constant verbeteren.
•PLC programmering is 1 van je dagelijkse bezigheden.
•Je gaat opleidingen geven aan de techniekers, telkens als er nieuwigheden besproken moeten worden.
•Projectmatig opvolgen en plannen. Dit binnen automatisatie.

Profiel:
•Master in een technische richting, of bachelor met gelijkwaardige ervaring.
•Je bent oplossingsgericht en hebt een hands-on mentaliteit.
•Zelfstandig of in team werken? Jij kan je makkelijk aanpassen.

Aanbod:
•Een marktconform salaris.
•Maaltijdcheques zitten vanaf het begin in jouw pakket.
•Hospitalisatieverzekering inclusief.
•Deze firma biedt u ook een groepsverzekering aan.
•Een heleboel opleidingen.
•Terecht komen in een internationale speler binnen Automotive.
•Top collega's waarbij de sfeer altijd goed zit!

Interesse in deze vacature? Solliciteer dan asap online of via mail
Engi.antwerp@lga.jobs
Indien je toch naar iets anders op zoek bent, bekijk gerust de vacatures op onze website:
Deze vacature wordt beheerd door Joren & Baha (ref: JHA 9605)
Keywords: Automation Engineer / Proces Engineer / Onderhoud / Optimalisation / Automatisatie Ingenieur / Master / Bachelor / Elektromechanica / Maintenance Engineer / Antwerpen / Mechelen / Kempen / Westerlo / Aarschot / Herentals / Grobbendonk / Geel / Turnhout / PLC / Automotive / Auto / Industrial / Industrieel / Burgerlijk / Ingenieur / Optimalisatie