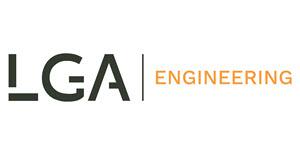 Logistiek administrator bij transportbedrijf at Supply Chain Logicstics
Deinze, E Flanders 9800
Logistiek administrator bij transportbedrijf
Een logistieke dienstverlener regio Gent kijkt uit naar een Logistieke Administrator. Deze firma staat in voor totaaloplossingen binnen logistiek en transport. Er is ten volle passie voor hetgeen wat ze doen en men streeft telkens naar professionaliteit en uitstekende service. Het is belangrijk dat de werknemers zich goed voelen. Respect, collegialiteit en samenwerking draagt men dan ook hoog in het vaandel. Jij kan rekenen op een goede opleiding en een correct loon.
Functie
•Aansturen van magazijniers (hef- en reachtruckchauffeurs) en chauffeurs
•Opvolging en ontvangst chauffeurs, zowel eigen chauffeurs als chauffeurs van externe partners
•Rapporteren aan Logistiek Manager
•Administratieve afhandeling van orders, klachten en schade

Profiel
•Kennis van Nederlands, Frans en Engels is erg belangrijk
•Ervaring met WMS Navitrans is een pluspunt en je kan vlot overweg met MS Office
•Oplossingsgerichte mindset, klant is koning
•Je werkt graag in team en kan tegelijk ook zelfstandig werken

Aanbod
•Je werkt volgens een 40-urenregeling in een professionele omgeving
•Carrière bij een bekende logistieke dienstverlener in volle groei
•Familiale sfeer met focus op collegialiteit
•Correcte verloning met aanvullende extralegale voordelen

Interesse? Aarzel dan niet om Lisa of Bieke te contacteren op +3293 52 01 00 of via supply@lga.jobs met referentie BDO8204.
#LGA07