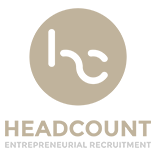 Lighting Designer
Wevelgem, W Flanders

To reinforce our Lighting Advice Division, we are looking for a: Lighting Designer.

Incorporated in Belgium in 1989 by business manager and designer Paul Ameloot, today Delta Light has developed to become the market leader and trendsetter in architectural lighting. Presenting innovative lighting designs, the company is recognized throughout the world for its subtle blend of ambiance, elegance, functionality, and design, both in interior and exterior lighting. The future of Delta Light is guaranteed with Peter and Jan Ameloot joining their father at the helm of the company, bringing additional dynamism and ambition to the team.

To reinforce our Lighting Advice Division, we are looking for a: Lighting Designer.

We are looking for a Lighting Designer with a great interest in lighting for our headquarters in Wevelgem, Belgium. As a Lighting Designer, you design creative and technical lighting solutions for interior and exterior projects in an international context.

You work in collaboration with our sales department and give support to lighting designers, architects and interior designers. You understand and interpret their ideas.
You manage projects from the concept phase to the development and installation phase of the projects.
You develop cost budgets.
You technically support colleagues and customers (e.g. trainings, on site assistance, solution finding).
You stay ahead of trends and introduce them to colleagues and customers.
You have a bachelor's degree in lighting design, architecture or interior architecture and at least 5 years of experience with Lighting Design in an international context.
Perfect knowledge of Dutch and English (verbal and written) is mandatory, knowledge of other languages is a plus.
You are experienced in development of bespoke lighting solutions, and you are passionate about the art of lighting.
You are familiar with Dialux EVO, Autocad, Microsoft Office and Adobe Photoshop, Illustrator and Indesign. Knowledge in programs such as SketchUp or 3DS Max is also a benefit as it would also indicate good hand drawing skills.
You have good planning and time management skills as well as priority setting ability.
You like to focus on long tasks, take initiative, continuously learn and work in a team.
You have excellent communication skills and a high level of commitment and motivation.
You are willing to travel occasionally, national and abroad.
Delta Light offers you the chance to work in an international, growing, stimulating environment that will inspire you.
We offer an interesting salary package including benefits and training.