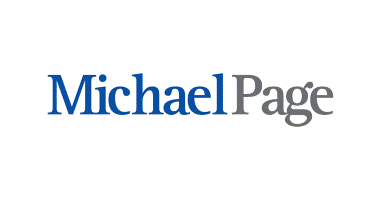 Key Account Manager Flanders - OTC - Pharmaceutical Company at Michael Page Belgium
Brussels, Brussels 1000
Key Account Manager role - dedicated to the Pharmacy chains & groupments and main hospitals of the country.
Focus on OTC products

Client Details

Our client is one of the market leader within the OTC segment. With well-known products they are currently looking for a new Key Account Manager in order to sustain their growth on the Belgian market.

Description

As the successful Key Account Manager - you will have the following responsibilities:

Be in contact with key accounts in the OTC landscape (pharmacy chains and groups, Private pharmacists, wholesalers, etc.) to help


Implement successfully the commercial policy
Develop the pharmacy chains and groups commercial strategy and plans, convince internal stakeholders through an enthusiastic and pragmatic approach
Identify, prospect and close deals with hospitals and elderly homes in order to bring products on therapeutic formularies.
Be in charge of following-up tendering offers and close deals with hospitals partners
Project management: Lead from A to Z projects related to commercial activities
Analyze performance and results for each KA in own target in order to develop further key partnerships
Be responsible for discounting exercise for own KA
Develop a strong understanding of the pharmacy landscape and KA dynamics, as well as Hospitals network and tender management approach
Roll out Marketing plan actions at key account level and leads implementation
Manage the promotional budget allocated and defines priorities within the budget
Identify new promotional opportunities and partnership programs
Active participation to internal KAM and Sales meetings
Engage operating partners through continuous feedback and collaborative actions
Establish strong working relationships with key internal stakeholders (KAM colleague, Market Access, Legal, Marketing, Sales, Finance, GoTC, Medical from Global)
Drives continuous improvement through projects management linked to the KAM activities
Challenge the status quo through new ideas, stakeholder dialogues and pilots
Demonstrate good judgment in taking business decisions
Fully respect without error all legal and compliance rules relative to OTC business


Profile

As the successful KAM - OTC - you will have the following requirements:

At least a Master degree - or equivalent by experience
At least 3 years experience in a commercial role within the pharmaceutical industry
Solid experience and network as KAM in Pharma is required. Managerial experience is an asset.
Proven experience in hospital tendering management is required.
Proven track record of successful results and cross functional collaboration.
Successful leadership of projects and proven track record of working in a cross functional environment
Excellent communication and presentation skills - assertive
Strong analytical and technical skills in MS Office - Skillful in Excel
Fluent in Dutch and English - French is consider as a strong asset
Very good negotiation skills
Demonstrates enthusiasm, motivation and confidence
Seeks and welcomes feedback

Job Offer

As the successful KAM - OTC - you will:

Have the chance to join a fast growing group leading the OTC market in Belgium
have an attractive salary package in line with your experience