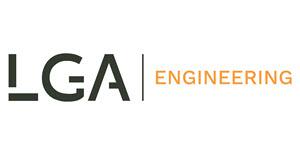 Junior Projectleider - Residentieel - Regio Gent at LGA Engineering
Gent, E Flanders
Op zoek naar een (eerste) job als projectleider? Kom terecht in een gerenommeerde bouwonderneming die gespecialiseerd is in de residentiële bouwsector en vooral werkzaam is in de regio Oost- en West Vlaanderen. 
Functie
•Als junior projectleider zal je een tweejarig traject volgen om zo te groeien tot projectleider.
•Zowel de technische als administratieve kant van werfopvolging wordt je aangeleerd.
•Ook voor het klantencontact wordt je vanbij het begin begeleid om dit op termijn zelf te kunnen doen behandelen.
•Je zal gaandeweg ook leren werken met de tools waarvan deze onderneming gebruik maakt zoals Archisnapper.

Profiel
•Ben je pas afgestudeerd als industrieel ingenieur bouwkunde en heb je een eerste relevante ervaring?
•Hou je van uitdaging op zowel persoonlijk als werkvlak?
•Kan je bovendien een flink mondje Frans praten en communiceer je als de beste?

Dan kom jij wellicht in aanmerking voor deze vacature.
Aanbod
•Je komt terecht in een stabiele, mensgerichte onderneming die jou een tweede thuis biedt en waar de identiteit van de organisatie gebaseerd is op respect en vertrouwen, alsook ontplooiing.
•Er wordt sterk ingezet op persoonlijke groei, daarom is een unieke work-life balance hier zeker aanwezig.
•Je vervoegt een enthousiast team dat graag initiatief neemt en een ondernemingsgeest bezit.
•Tegenover jouw prestaties staat een aantrekkelijk verloningspakket met heel wat extralegale voordelen.

Are you the one we're looking for?
Laat het ons weten via construction@lga.jobs of geef ons een seintje op het nummer 09 352 01 00.
Anne-Sofie helpt je graag in alle discretie verder.