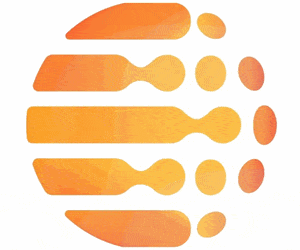 Junior Automation Engineer at ESAS
Antwerpen, Antwerp 2000
Esas Automation is een bedrijf gespecialiseerd in industriële automatisering, en geïntegreerd binnen de Esas groep. Sinds 2003 zijn we op 2 vlakken actief in de wereld van industriële automatisatie: enerzijds doen bedrijven beroep op onze consultants voor korte en lange opdrachten, en anderzijds werken wij zelf automatisatie-projecten autonoom uit.
ESAS is een betrouwbare en ervaren IT-partner voor field services, remote services, smart device management, staffing en automatisering. Dankzij de omvang van onze organisatie en onze Service Cruiser software, kunnen we onze klanten ondersteunen met de juiste mensen, processen en technologieën.
Onze ruim 1450 medewerkers doen alles om de klantenervaring van uw doelpubliek te verbeteren. Samen bieden ze u de meest geautomatiseerde, geïntegreerde en krachtige klantendiensten in de Benelux.
Om onze actuele sterke groei te ondersteunen zijn we dringend op zoek naar een junior PLC engineer.
Functie
Je stelt I/O lijsten op.

Je programmeert na verloopvan tijd volledige of deel projecten in S7, TiaPortal, WinCC.

je voert eventueel FAT / SAT testen uit.

Kennis van Visual Basic is een pluspunt.
Profiel
Master / bachelor elektromechanica optie automatisering.

goede basis kennis S7 / TiaPortal.

goede basis kennis scada.

basis kennis industriële netwerken zoals Profibus of Profinet.

basis kennis IT netwerken.

goede kennis elektriciteit ( sensoren, motoren,…).

Nederlands - zeer goed.
Ons aanbod
Een boeiende en afwisselende job in een internationaal bedrijf met veel verantwoordelijkheid.

Toffe collega's en een aangename werksfeer.

Innovatieve projecten.

Esas academie, voor permanente bijscholing.

Een competitief salarispakket aangevuld met extra legale voordelen .