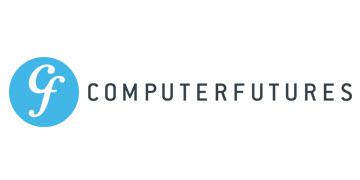 IT Project Leader - Marketing & Sales (Antwerp) at Computer Futures
Antwerp, Antwerp 2000
IT Project Leader - Marketing & Sales Enablement Tools (Antwerp)
What are we looking for?
We are looking for a passionate and committed IT Project Leader with strong interest/focus on 2 distinct areas:
Marketing: Applications supporting marketing processes, providing key input towards CT sales/commerce activities. Main focus will be on market analysis tools.
Sales Enablement: Solutions frequently implemented as mobile apps (iOS/Android) or embedded in public websites, to quickly identify the right solution for and with the customer. Drive transition from stand-alone applications towards fully integrated into sales toolbox and CT IT landscape. Strong focus on establishing synergies, master data, standardization towards applied technologies, UI/UX, re-usability in all countries, for all product and brands.
As project manager you will be responsible to secure the full application lifecycle, embedded in the end-2-end business processes.
You will have the opportunity to work with a highly motivated international business and IT team in a challenging and very dynamic environment. Depending exact scope, you will report either to the IT Team Leader Aftermarket or the IT Team Leader Sales & Marketing.
Skills & Experience
The ideal candidate will have a good blend of business, IT and project management skills. Specific requirements for this position:
Strong background in project management: scope, planning, financial overview, reporting
Ability to think as the user, translate into IT requirements and drive the realization thereof
You are strong communicator, fluent in English, both written and spoken
Furthermore, following qualities are considered as an asset:
Knowledge of different sales, marketing and aftermarket processes in a customer center of an industrial company.
Understanding and experience with software development processes including defining business requirements, defining technical specifications, development procedures, testing procedures, change management and implementation.
Understanding and experience with software support processes.
Experience in working in a large international company.
Competences
You are customer focused, and professional. Also, you have good communication and interpersonal skills and maintain a good relationship with other stakeholders.
You have self-drive and passion, triggered by technology and software development.
You are enthusiastic, proactive and passionate, but you still work systematically, accurately and are focusing on delivered quality and results.
You like to be challenged and have very strong analytical skills and problem-solving abilities. As such you are not afraid of making errors and are willing to learn by doing.
You can handle pressure, and are prepared to work outside regular office hours, which is sometimes necessary due to a deadline.
You consider the team to be more than just the sum of the members
You are inquisitive and eager to learn. Next to this you have good coaching skills to take the team and application to the next level.
You understand the dynamics of change management, support, service and you consider continuous improvement, thinking outside the box and ahead a given