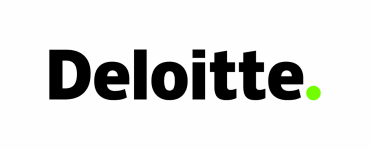 Internship Office Management - Academic Year 2019-2020 at Deloitte Belgium
Zaventem, Brussels 1930
Deloitte is a world leading professional services firm, providing accounting and auditing services, management consulting and legal and tax advice. In Belgium we are the largest professional service provider. Our offices offer services to multi-national and large organisations, public institutions and innumerable small, fast-growing companies. Thanks to a strong regional presence and our multi-disciplinary approach, we are ideally placed to meet the requirements of a wide range of public institutions and small and large companies.

As an intern 'Office Management', you are responsible for a wide range of administrative and organisational tasks:
Managing the agenda of partners, directors and (senior) managers, following up on their timetables in order to be able to communicate efficiently with clients;
Answering internal and external phone calls and filtering messages;
Handling incoming and outgoing e-mail messages and other correspondence;
Making reservations of meeting rooms, restaurants, hotels, business trips, …
Checking and adapting lay-out of documents, reports, presentations;
Organizing internal and external meetings, events, …
Filing and archiving of documents;
Translating and reviewing internal documents (NL, FR, ENG);
Following up on (ad hoc) projects;
Welcoming external visitors;
Data management in Word, Excel and PowerPoint;
Using internal tools (such as Intranet, templates, ...)

You are a final year Bachelor student in Office Management
The internship needs to form a compulsory element of your course: the period can be flexible
You are eager to learn and a real team player
You are familiar with the MS Office applications
You are fluent in Dutch and / or French and have a good knowledge of English.

Our Offer
Hands-on experience in an innovative and exciting environment
Guidance and coaching by our seniors
Teamwork, dialogue and flexibility
A multicultural organization
Location: Most of the internships are offered at the headquarters in Zaventem (Brussels Airport). We also have opportunities at our local Deloitte offices.

Practical Information

If you're interested in joining us for an internship, please apply online and join your CV and motivational letter. Specify with the concrete timing of your internship and your preference in terms of location.