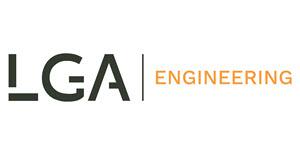 Implementatie Logistieke Software voor klanten in West- en Oost-Vlaanderen at Supply Chain Logicstics
Kontich, Antwerp 2550
Implementatie Logistieke Software voor klanten in West- en Oost-Vlaanderen
Een logistieke dienstverlener met hoofdkantoor in Antwerpen is volop aan het uitbreiden! Men maakt deel uit van één van de grootste techbedrijven met meer dan 5.000 werknemers. Sinds vijf jaar vestigden ze zich in Antwerpen en op erg korte tijd konden ze snel groeien. Ze pikten de trend van e-business op en hebben zich hier ten volle in gespecialiseerd. Ze bieden logistieke software-oplossingen aan en helpen zo mee aan succesvolle bedrijven. Omwille van een klantenportefeuille die constant uitbreidt, zoekt men nu een Logistiek Consultant die het team kan versterken. Goesting om uitdagende logistieke vraagstukken op te lossen?
Functie
•Optimalisatie van verschillende logistieke processen voor verschillende klanten
•Uitbreiding klantenportefeuille
•Opvolging en ondersteuning van klanten
•Buitendienst en af en toe werken op hoofdkantoor in Kontich

Profiel
•Je bent erg communicatief en assertief
•Een commerciële ingesteldheid is cruciaal
•Resultaat drijft jou
•Kennis van logistieke software: WMS, TMS, FMS, …
•Je bent vlot in zowel Nederlands, Frans als Engels

Aanbod
•Je komt terecht binnen een vlakke en erg ambitieuze werkomgeving met een creatieve bedrijfsfilosofie
•Aantrekkelijk loonpakket incl. bedrijfswagen, groeps- en hospitalisatieverzekering en maaltijdcheques
•Een opleiding op maat, waarbij je volledig individueel de kans krijgt om je op te werken
•Je maakt deel uit van een gepassioneerd team en helpt het bedrijf mee groeien

Interesse om als logistiek consultant aan de slag te gaan?
Aarzel dan niet om Lisa of Bieke te contacteren op +3293 52 01 00 of via supply(at)lga.jobs met referentie BDA7265.