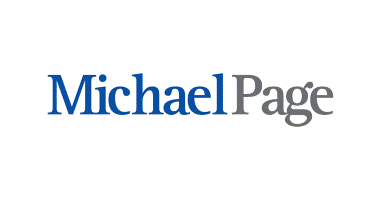 HR Generalist at Michael Page Belgium
Brussels, Brussels 1000

This HR advisor role is to support the effective execution of people agenda for designated business to enable business performance. The role is located in Brussels and is responsible for all HR matters, reporting to Head of HR international.


Client Details

The Group serves customers worldwide in more than 50 countries and territories in Europe, Asia, North and Latin America, and the Middle East and North Africa. Our client is one of the world's largest banking and financial services organizations. The bank provides a comprehensive range of financial services through four global businesses: Retail Banking & Wealth Management;Commercial Banking; Global Banking and Markets; and Global Private Banking. The Group in Belgium is the country's leading international bank that provides a range of corporate banking services, helping businesses to thrive and economies to prosper and enabling people to realize their ambitions.

Description

This HR Advisor role is to support the effective execution of people agenda for designated business to enable business performance. The incumbent is to be involved with aspects of HR, which may include HR Administration and Payroll, Recruitment and On-Boarding, HR Risk and Controls, Learning & Development, Reward & Performance Management, Employe Relations. This role is located within the HR function, reporting to a designated Head of HR.

Tasks and responsibilities of the job holder may include the following:

Supporting any employee related projects both within and external to the HR function.
Employment Contracts and other contractual documents preparation and Possessing a good understanding of local employment law and knowledge of access to expert advice when required
Managing workforce administration and payroll in cooperation with external vendors (including Employees Benefits Administration)
Supporting the delivery of HR processes which may include: organizational development, reward and performance management, recruitment, succession planning and training and development
Providing support to Head of HR and other HR related teams as well as the business where appropriate.
Document management - disseminating information, drafting presentations and documents; filing and document management
Principal accountabilities
:
Supports Head of HR with deployment of HR/People strategy and related activities cross the bank.
Provides key support cross the bank in relation to recruitment and on-boarding process and ensures adherence to the required processes takes place. Liaise with both local and regional stakeholders to ensure understanding of key requirements and frameworks.
Coordinates and ensures that centralized (HR becoming a coordinator) learning and development activities cross the bank are in accordance to the given GF/GF/HOST frameworks, requirements and tools (excluding responsibilities of the given businesses/functions with regards to mandatory education being provided within the area and in alignment to the legal requirements)
Coordinates training/development activities cross the bank including gathering training needs analysis, it's costing and deployment in cooperation with both internal and external stakeholders/vendors
Contributes to company culture outlook and inter-relations for building sustainable working environment
Coordinates processes related to HR Admin/Payroll (wherever required) in cooperation with off-shored units as well as external vendors (if exists)
Coordinates HR related process of invoice management and risk management (coming both from the Group and Vendors)
Profile
At least 3-5 years of HR professional work experience within an interdisciplinary area of HR expertise
Moderate-Solid experience in HR functions such as resourcing, HR Admin and Payroll services (incl. Employees Benefits), learning, reward and performance management and employee relations issues
Experience of managing interdisciplinary multiple activities at the time
Relationship management skills with a strong track record of establishing credibility and delivering results
Excellent communication, interpersonal skills, ability to work in a dynamic working environment
A high degree of professionalism and tact in handling sensitive situations
High level of personal integrity and commitment and ethical behavior at all times
Graduate degree, preferably in human resources, organizational psychology, or business related discipline
Fluent in English and French with an operational Dutch


Job Offer

A generalist Human Resources function within a challenging and multicultural environment and being part of a global team.

Contact us: +3226275588