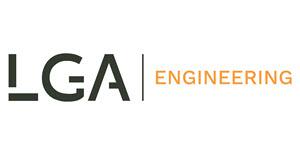 Hoofd technische dienst at LGA Engineering
Wetteren, E Flanders 9230
LGA Engineering is een kantoor gespecialiseerd in de selectie en rekrutering van ingenieursprofielen in West- en Oost-Vlaanderen.
Onze klant, een voedingsbedrijf met een sterk familiaal karakter gaat op zoek naar een onderhoudsmekanieker om het productieproces steeds vlot te laten lopen.
Wil je veel voldoening halen uit jouw job en jouw kennis steeds bijschaven? Dan is dit de functie voor jou!
Takenpakket
•Uitvoeren van preventief en correctief onderhoud aan machines.
•Nieuwe installaties bouwen of ombouwen naargelang het productieproces.
•aansturing van operatoren bij storingen of stilstanden.

Profiel
•Je behaalde een diploma elektromechanica.
•Je hebt bij voorkeur een eerste ervaring in een productieomgeving.
•Je kan nauwkeurig werken en hebt zin voor verantwoordelijkheid.

Aanbod
•Een competitieve verloning naargelang jouw ervaring en opleiding.
•Je krijgt de mogelijkheid om opleidingen en seminaries te volgen zodat jij steeds beter kan worden in jouw job.
•Een vaste job in een stabiele en familiale organisatie waar zelfontwikkeling centraal staat.
•Een leuke teamsfeer waar je steeds kan terugvallen op de kennis van collega's.

Wil je jou graag kandidaat stellen en in aanmerking komen voor deze uitdagende functie?
Aarzel niet en stuur meteen uw cv naar apply@lga.jobs met vermelding van referentie AD-9201 of solliciteer online.
Jouw kandidatuur wordt behandeld doorAdam en Lenny.