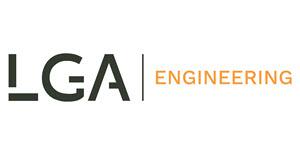 Ervaren Technieker at LGA Engineering
Brasschaat, Antwerp 2930
Ben jij op zoek naar een nieuwe uitdaging? En ben je bekend met Hydraulica? Reageer dan nu!
Bedrijfsinformatie:
Voor een groeiende firma uit regio Brasschaat zijn wij op zoek naar een Technieker die reeds al enkele jaren ervaring achter de kiezen heeft. Het bedrijf is deels service gebonden en fixeert zich op hydraulische machines.
Functieomschrijving:
•Samen met de andere techniekers ga je herstellingen en onderhoud uitoefenen op de machines.
•Hands-on mentaliteit met eventueel leidinggevende capaciteiten.
•Je werkt in de werkplaats of op locatie, dit hangt af van jou profiel.

Profiel:
•Diploma in een technische richting.
•Minstens 3 jaar ervaring als technieker.
•Kennis van Hydraulica is een plus.
•Je staat open om intern of extern werken uit te voeren.

Aanbod:
•Een mooi salaris naargelang jou ervaring.
•Hospitalisatieverzekering is standaard in jouw pakket.
•Ook een groepsverzekering is van de partij.
•Een abonnement voor jouw smartphone.
•Er zijn verschillende opleidingen beschikbaar.
•32 verlofdagen!
•Ook zijn er doorgroeimogelijkheden indien interessant.

Interesse in deze vacature? Solliciteer dan asap online of via mail
Engi.antwerp@lga.jobs
Indien je toch naar iets anders op zoek bent, bekijk gerust de vacatures op onze website:
Deze vacature wordt beheerd door Joren & Baha (ref: JHA-7057)
Keywords: Maintenance / Technical / Field Service / Engineer / Industrieel / Nationaal  / Ingenieur / Analyse / productie / optimalisatie / Safety / Quality / technieken / Technician / Hydraulica / Elektrisch / Mechanisch / Brasschaat / Brecht / Stabroek / Ranst / Wijnegem / Borsbeek / Wommelgem / Boom / Kontich / Antwerpen / Mechelen / Aarschot / Lier / Elektromechanica / Onderhoudstechnieker / Herentals / Geel / Westerlo / Technieker / Monteur