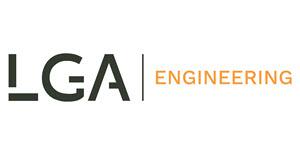 Electrical Engineer at LGA Engineering
Deinze, E Flanders 9800
LGA Engineering is een kantoor gespecialiseerd in de selectie en rekrutering van technische profielen in West- en Oost-Vlaanderen.
Voor deze internationale marktleider in regio Deinze gaan wij actief op zoek naar versterking van hun Engineering departement
Als Electrical Engineer kom je terecht in een familiale organisatie die geautomatiseerde systemen ontwikkelen voor de voedingsindustrie.
Takenpakket:
•Je staat in voor het ontwerp van elektrische schema's voor grote projecten.
•Administratieve afhandeling van de ontworpen schema's zodat de correcte offerte opgemaakt kan worden.
•Je neemt deel aan het overleg met verschillende afdelingen binnen het bedrijf en rapporteert rechtstreeks aan de Teamleader.
•altijd verbetering en kwaliteit nastreven door uw eigen invulling en initiatief.

Jouw profiel
•Bachelor of master diploma in een technische richting of je hebt relevante ervaring als Electrical engineer
•Deadlines schrikken jou niet af
•Sterk resultaatgericht, communicatief en problem solver zijn elementen die jou omschrijven

Aanbod:
•Zeer aantrekkelijke verloning naargelang je profiel en ervaring
•Aanvulling van tal van extralegale voordelen zoals maaltijdcheques, groeps- en hospitalisatieverzekering, gsm en laptop…
•Zeer gevarieerde job binnen internationale omgeving
•Sterke aandacht voor persoonlijke ontwikkeling
•Groeiende organisatie met een familiaal karakter
•Zeer vlot bereikbaar

Wil je jou graag kandidaat stellen en in aanmerking komen voor deze uitdagende functie?
Aarzel niet en stuur meteen uw cv naar apply(at)lga.jobs met vermelding van referentie AD-6691of solliciteer online.