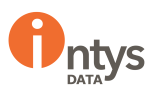 Data Engineer at Intys Data
Brussels, Brussels
Are you ready to challenge yourself?
Do you have the stomach to join a company that will fully trust you and strive to make you grow?
Then you found the right company!
Description
As data engineer, you will have the opportunity to work closely with the architecture team, therefore giving you a 360° view of the data journey. You will be the bridge between all teams working on data: data management, data analysis, data visualization and data science.
On day to day basis, you will:
Design end-to-end big data solutions hand in hand with data architects
Create and maintain analytics infrastructures
Create datasets and databases processes thanks to modeling and mining
Keep up to date with the latest technologies to improve data analytics systems
Your Profile
We are looking for a Data Engineer with knowledge and/or experience in:
Programming languages (Python, R…)
Understanding database management languages (ETL, SQL)
Big Data (Hadoop, Spark, Kafka…)
Cloud Platform (AWS, Azure, Google Cloud…)
Development Platform (Git, Jenkins…)
Data Warehousing (SQL, NoSQL…)
Data Visualization (Tableau, PowerBi, Qlick…)
You are fluent in French and good in English and/or Dutch.
You have a Master Degree in computer science, engineering, mathematics/statistics or equivalent.
We are looking for a team player with problem solving skills, who loves to collaborate and connect.
You have strong communication skills.
Who we are
As an Intys Data employee you will join a start-up in a fast growing consulting group: the digital and analytics hub.
Intys Data is the center of expertise working in all data related projects and supporting our clients to become more data-driven.
What we offer you
Data is an ever-evolving field, we are not looking for people expert in one specific topic but rather energetic people eager to learn and evolve.
That's why we propose various trainings and internal projects to complete your knowledge and become the best data consultant.
We propose:
Tailor made training program (soft and hard skills)
Competitive salary in line with the market
Company car, fuel card
Full health insurance (DKV)
Pension fund
Lunch allowance
Net expensive…
If you're interested, we would be happy to hear about you!